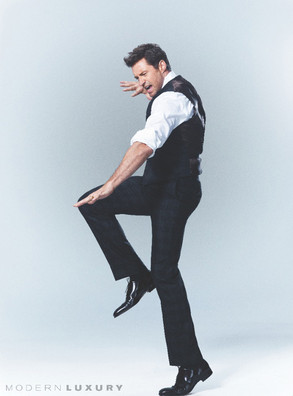 Warwick Saint/Manhattan Magazine
It's no secret that Hugh Jackman takes his fitness and diet very seriously.
In an exclusive look at his interview with Manhattan magazine, the hunky Australian actor revealed that his favorite part of New York City is the food. But he hasn't been able to really enjoy the delicacies, until now.
"I'm just off the 8-Hour Diet from Dave Zinczenko of Men's Fitness," the Prisoners star said.
Talk about discipline!
In order to get in top shape for his notable X-Men role, it's a "brutal" process.
"Water dehydration got me that ripped look," the muscleman said. "I'm so low energy I'm literally sleeping all the time because I'm on a zero-carbs, limited-calories diet."