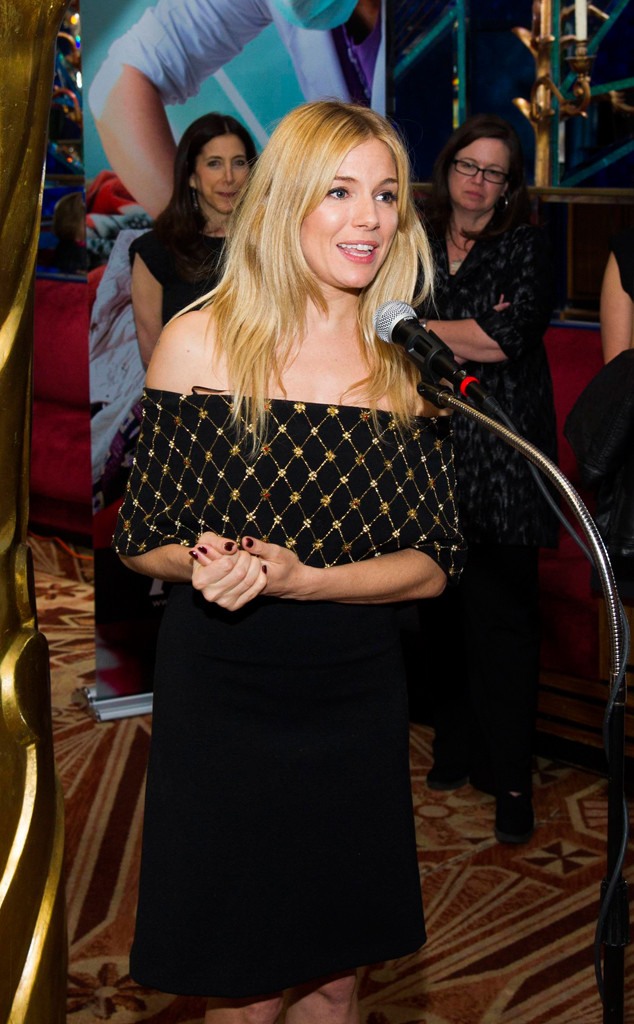 Invision
Talk about celebrities doing some good!
Earlier this week, Sienna Miller took a break from acting to speak at the Clinton Global Initiative in New York City. The British actress urged communities all around the world to take charge and act as first responders when disaster strikes.
As a Global Ambassador for International Medical Corps, Miller has helped recruit Chelsea Handler, Robert Pattinson, Jon Hamm, Keira Knightley and other famous faces to serve as "first responders."
The celebrities have all agreed to use their public platforms to help strengthen communities before a natural disaster or other emergency hits.