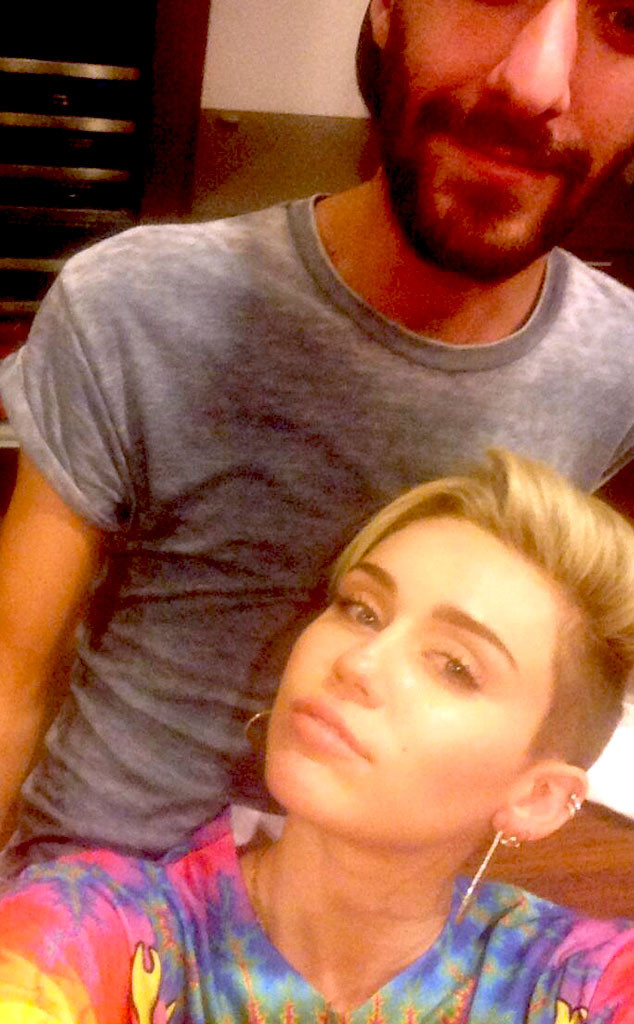 Twitter
Miley Cyrus sure looks cozy snuggled up with this mystery guy!
Yeah, no mystery here: It's Cheyne Thomas! Miley tweeted the cute selfie of herself and her BFF-turned-assistant on Thursday, Sept. 27.
Cheyne, 22, has known Miley, 20, for a long time, but only began working with her in 2012. Miley explained in her recent Rolling Stone interview that just before she went to Miami to record her Bangerz album, Cheyne was working at Starbucks. "And I was like, 'F—k that," she said. "My best friend can't work at starbucks! We've been working ever since."