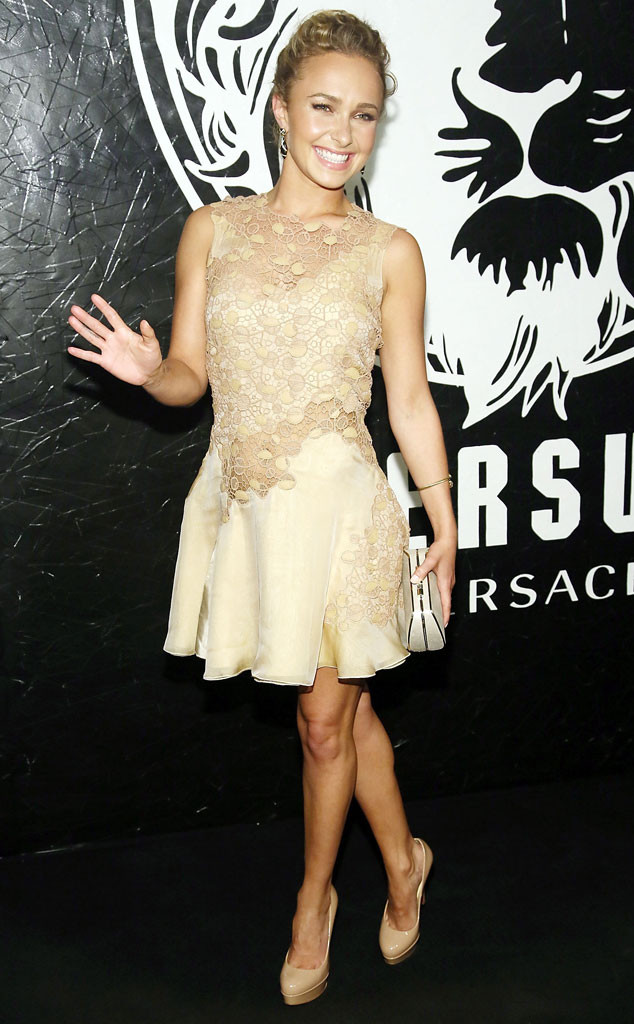 Astrid Stawiarz/Getty Images
Hayden Panettiere, like many lovely ladies in Hollywood, is certainly no stranger to the spotlight often focusing on her figure.
"There is a lot of pressure that comes with it," the Nashville star told FOX411. "But there's also the pressure to be a good role model for women and have a normal, healthy body."
The 24-year-old blond beauty added, "But I love being my height and size, and representing a normal girl and a different body type."
Panettiere made her comments while promoting her involvement in Blue Jeans Go Green's "Great Denim Auction."