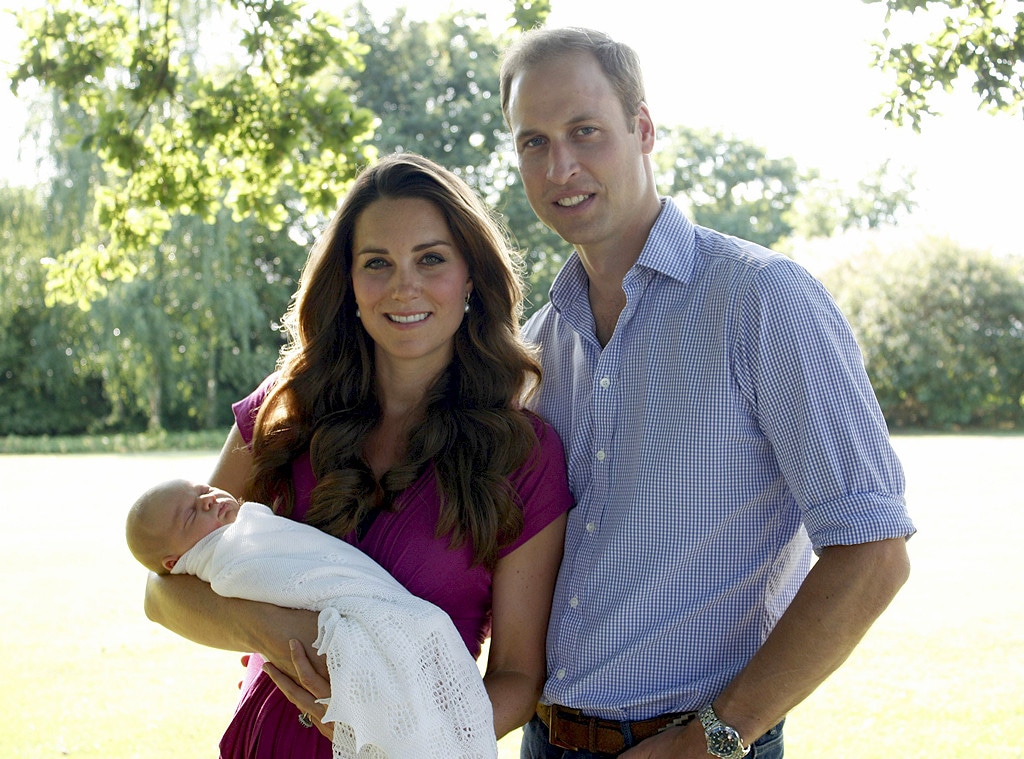 TRH The Duke and Duchess of Cambridge
Mark your calendars! Prince William and Kate Middleton's bundle of joy, Prince George, is about to be christened.
"Their Royal Highnesses The Duke and Duchess of Cambridge are pleased to announce the christening of Prince George will take place on Wednesday, 23rd October at The Chapel Royal, St. James's Palace," read a statement released by Kensington Palace on Friday, Sept. 27.
It added, "Prince George will be christened by The Archbishop of Canterbury, the Most Reverend Justin Welby."
Meanwhile, a palace source tells E! News, "Christenings traditionally take place in a number of different venues, and this is determined entirely by parental choice. Princess Beatrice was christened at The Chapel Royal on 20th December 1988 and there have been other christenings there in the past prior to that."
And while it remains to be seen who will wind up being George's six godparents, The Sun did report in August that William and Kate have asked good friend Guy Pelly to be one of the godfathers.
Several other names have been thrown around as possible contenders including William's longtime pal Thomas van Straubenzee, Kate's friend Alicia Fox-Pitt and, of course, George's aunt and uncle, Pippa Middleton and Prince Harry.
"Details with regard to godparents and guests will all be announced in due course," the palace source says. "Close family and friends will, of course, be present."