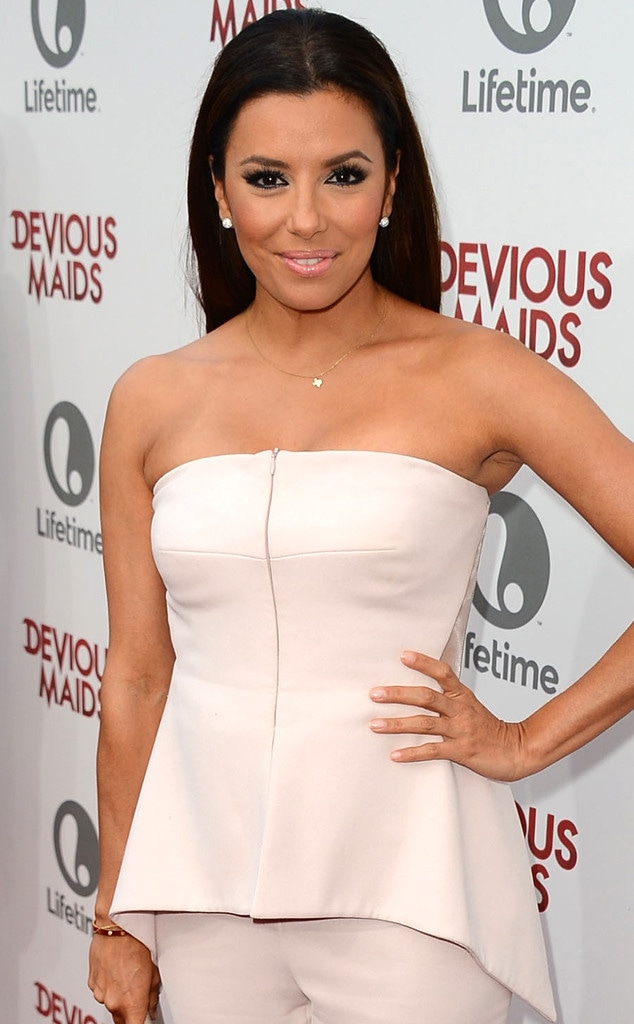 Mark Davis/Getty Images
Eva Longoria hasn't given up on love. But marriage? That's a different story. During a Thursday, Sept. 26, appearance on Access Hollywood Live, the former Desperate Housewives star explained why she has no intention of ever tying the knot again. "I've been married twice," said Longoria, who divorced Tyler Christopher in 2004 and Tony Parker in 2011. "Been there, done that!"
Don't expect the 38-year-old actress to follow in the footsteps of other single stars like Charlize Theron, Connie Britton and Sandra Bullock, all of whom adopted children later in life. "I'm not one of those women who are like, 'I must procreate!'" Longoria said of becoming a mom.
"I think kids are a product of love," she added. "So, if you find the right person and you want to have a family with that person, then that's when the time is right. But...if I'm 50 and single, I'm not going to go do it myself."
Longoria also denied rumors she had a fling with close pal George Clooney. "[Rumors] start all the time," she said. "Thank god it was a good one!"
During the interview, Longoria also admitted that she's not afraid of aging. "It's kind of irrelevant to me. I work out a lot, and I eat really well, and I just do that because I feel better," she said. "I'm not really overly concerned with it."
Longoria continued, "I love aging, as far as getting wiser. I have no desire to be 25 again. Maybe I want my 25-year-old body, but I don't want my 25-year-old mind!"