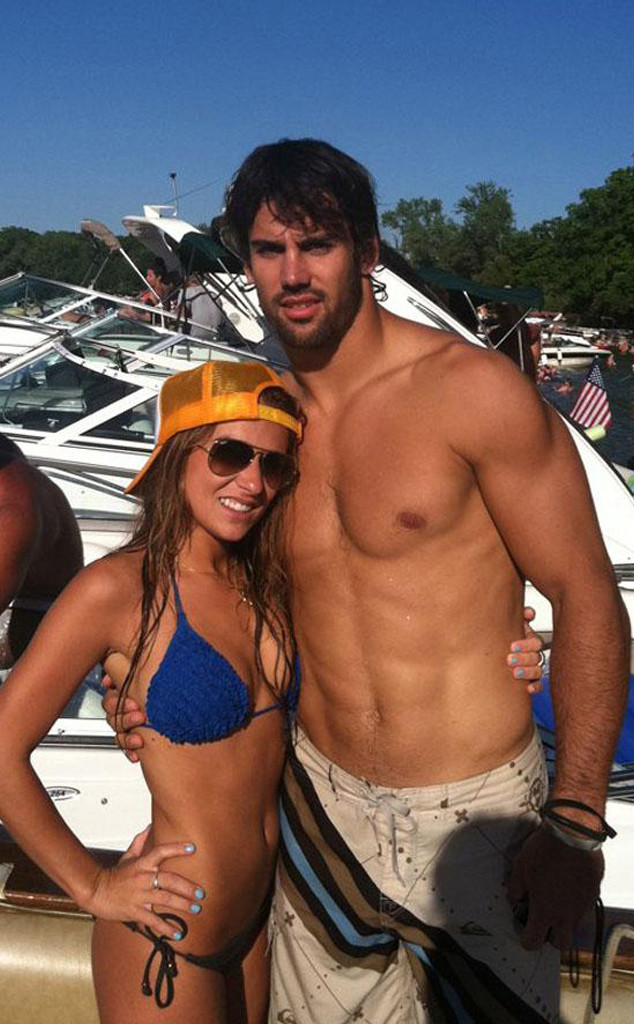 Footballs aren't the only kind of balls Eric Decker and Jessie James having lying around their house.
The Denver Broncos wide receiver and country singer reveal on the first episode of their new E! reality series, Eric & Jessie: Game On (premiering tomorrow night at 10/9c PM) that they kept a couple of mementos after they had Eric's dog Jake neutered.
Eric actually has the pooch's testicles in a jar!
"You just never take a man's balls from him," the hunky NFL star says. "[So] they're still there in spirit. At least he knows his manhood is sitting right there on my desk in my office."
Um, OK.