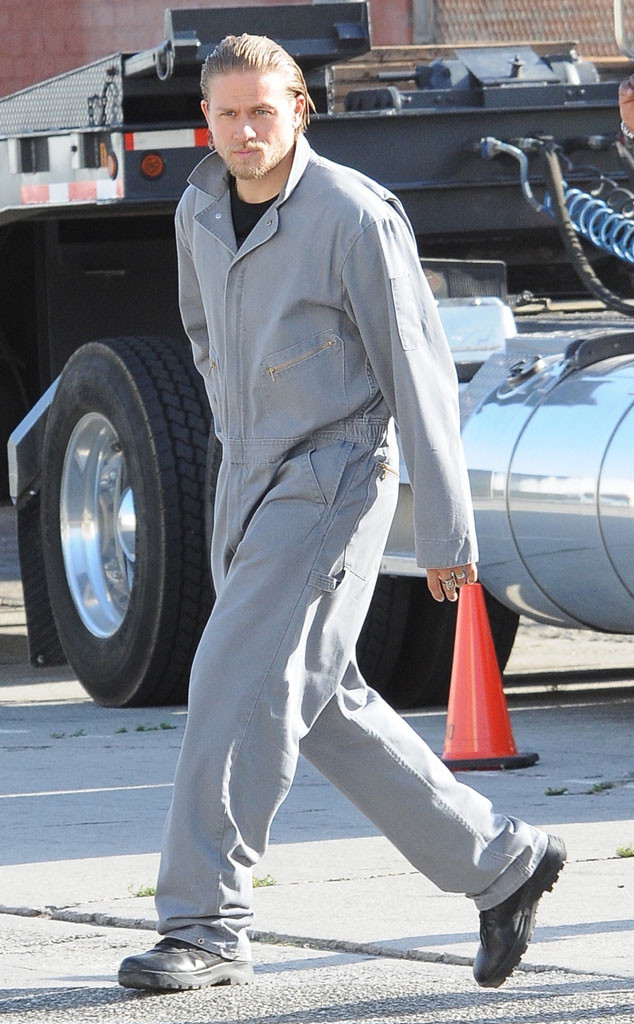 Icono,PacificCoastNews.com
Charlie Hunnam sure knows how to delight a girl's inner goddess.
The Fifty Shades of Grey hunk looked as handsome as ever in gray coveralls Thursday, Sept. 26. Charlie, 33, was snapped in that all too erotic symbolic color on the set of Sons of Anarchy, not the film adaptation of E.L. James' popular erotica novels. (Did you really think Mr. Christian Grey would be out and about in anything less than a perfectly tailored suit?!)
Well, Charlie, Dakota Johnson (aka Anastasia Steele) and the rest of the Fifty Shades of Grey cast and crew are expected to begin filming Nov. 5 in Vancouver. That gives our leading man several weeks of prep time, but as Charlie joked to E! News in early September, he's already "spent a lifetime" preparing for all the sex scenes ahead!