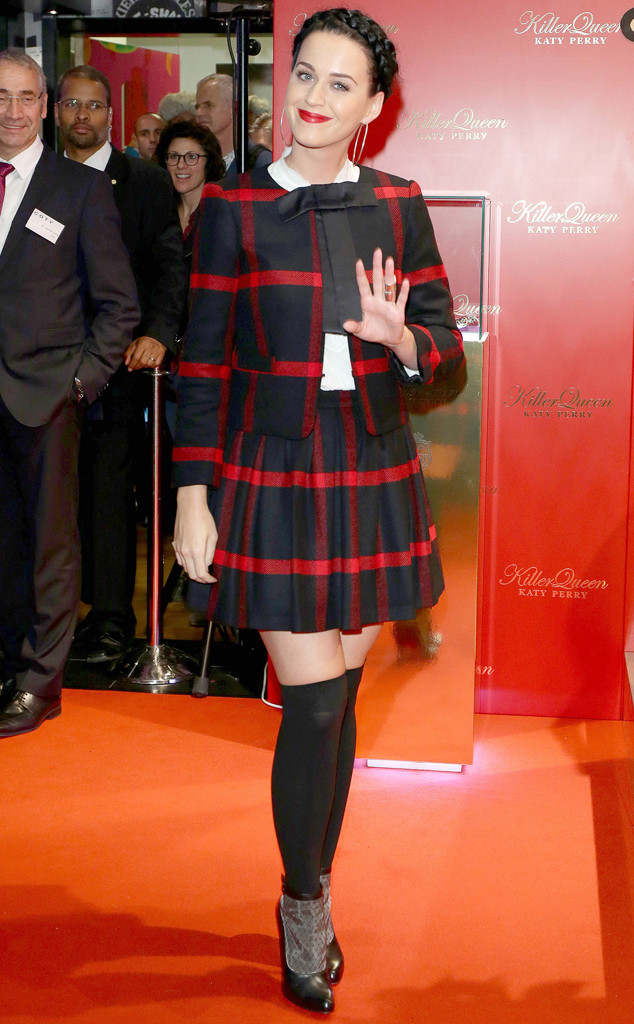 James Coldrey/Action Press/startraksphoto.com
Katy Perry may lead a glamorous and fast-paced lifestyle, but she makes sure there's some organization in there, too.
And we're not talking about the star keeping up with all the scheduled meetings in her planner or being punctual for events (although, those things are important, too). It's something a little more intense than that.
"I am so OCD," Perry tells Z100 morning radio host Elvis Duran at the iHeart Radio Music Festival. "I always want to put things in alphabetical order."
But that's not the only thing that triggers Perry's self-described obsessive compulsive disorder-type proclivities.
"I am also a little Howard Hughes about germs," the Prism singer added. No word if she's on the same playing field as Megan Fox when it comes to bacteria, but she did deny Duran's request to lick her face. (Yep, that was actually asked.)
"Nope, I have makeup on and I have to go on stage," she told him.
Jokes aside, performing at iHeart had Perry express her gratitude for radio and reflect on the days when she was trying to make it big in the industry.
"I feel like my relationship with radio is super important. I feel that's more than half the reason I have the success I have," she said.
"When I first started out, I was going over to every radio station, meeting all the people that direct all the different songs on the radio and having like bloomin' onions with them at Outback Steakhouse and introducing my music to them and making them feel like we have a connection and I still have many connections with those people ."
And someone she's looked up to throughout her career is Elton John.
"Elton John is a man that speaks his mind. Still, to this day, I love all his takes on life and opinions. He actually says what I feel a lot of people want to say, but we are just not that Elton John iconic level yet. He says the truth. I love his sense of humor and he says it how he sees it and his music, of course, is amazing," Perry said, adding, "When you put out 30 records, you can say whatever the hell you want."