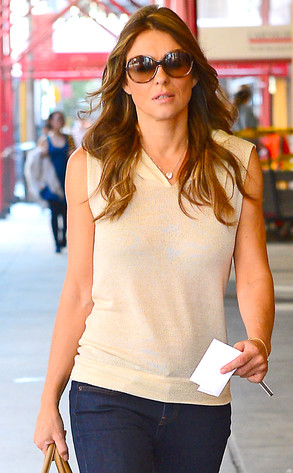 Vantagenews/AKM-GSI
Elizabeth Hurley is foxy, no doubt. But some remarks she made about letting her dogs loose on foxes have riled some animal lovers.
Outraged animal rights activists are slamming the erstwhile Austin Powers star after she casually crowed to Sky News in a recent TV interview that she lets her three "naughty" Labradors run wild on her English country estate and "kill foxes."
Per The Huffington Post U.K., the 48-year-old Hurley also said her pooches formed a "vicious little pack" to carry out their hunt and suggested they also stalked sheep as well.
That didn't go over so well with some animal rights organizations.