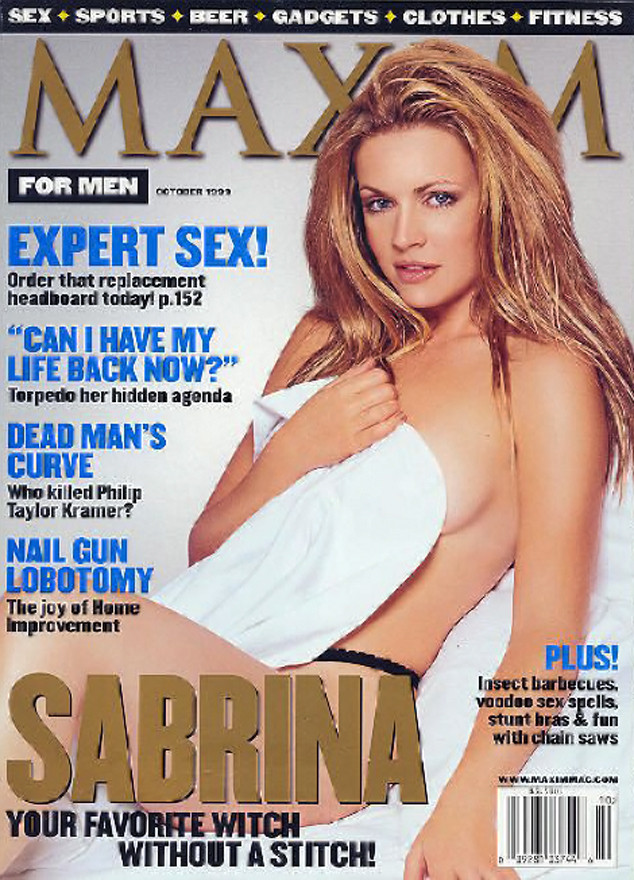 Courtesy: Maxim
Well, this must have had Aunt Hilda and Aunt Zelda's tempers boiling!
Back in 1999, Sabrina the Teenage Witch star Melissa Joan Hart posed naked on the cover of Maxim. Now 14 years later with her tell-all book Melissa Explains It All hitting shelves Oct. 29, Hart is revealing that she was high on Ecstasy when she posed for the racy spread.
"I experimented with weed, Ecstasy, mushrooms and mescaline for about a year and a half," the 37-year-old mother of three tells Life & Style. To quote the tabloid, Hart, then age 23, "[took] Ecstasy at the Playboy Mansion in 1999…[made] out with a girl in the limo ride home — and then [headed] to a Maxim photo shoot while still high!" According to Hart, this was her "third or fourth time on Ecstasy."