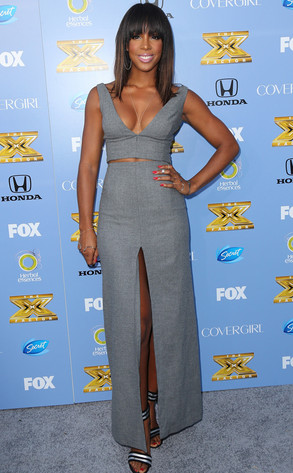 David Livingston/WireImage
It looks like Beyoncé's mother once helped Kelly Rowland get something off her chest.
Or rather, keep something off said chest, at least for a while.
The X Factor judge reveals to Shape magazine that she waited a decade before going under the knife to have her boobs enhanced, in part, because of what she was told when she became an adult.
"I wanted to get breast implants when I was 18, but my mom and Beyoncé's mom told me to really think about it first," she said. "I took their advice and waited 10 years."