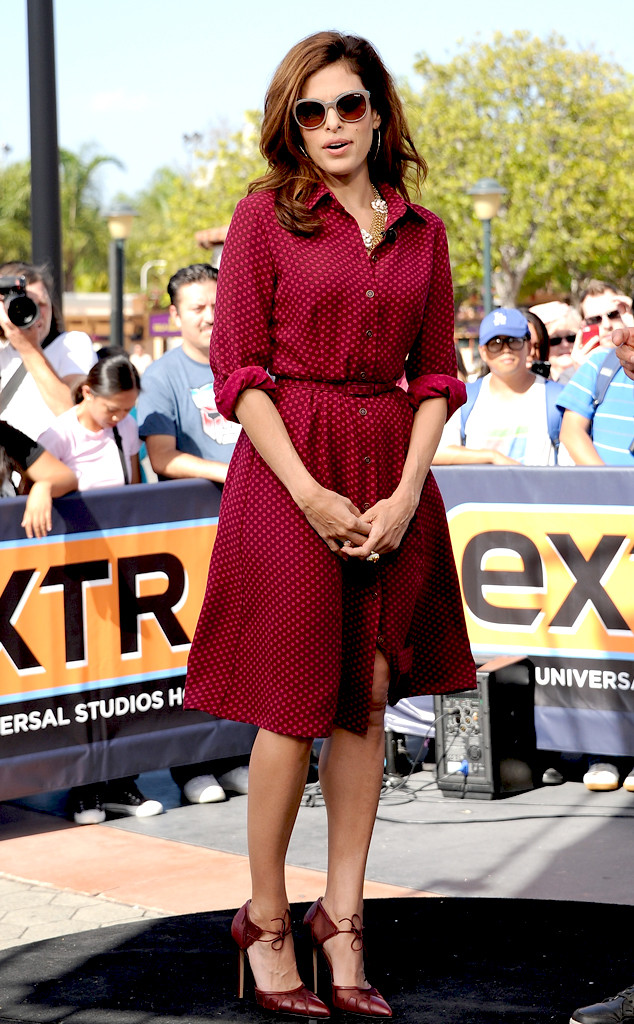 Noel Vasquez/Getty Images for Extra
If Eva Mendes showed up for school pick-up in this look, she'd turn every dad and mom's head.
The Clear History hottie has perfected the sexy housewife style with her own dress design for New York & Company, and she's never even been a wife! We have a feeling she has spent a lot of time watching a combo of Real Housewives and Mad Men, and spying on celeb friends who rock a very specific Hampton chic.