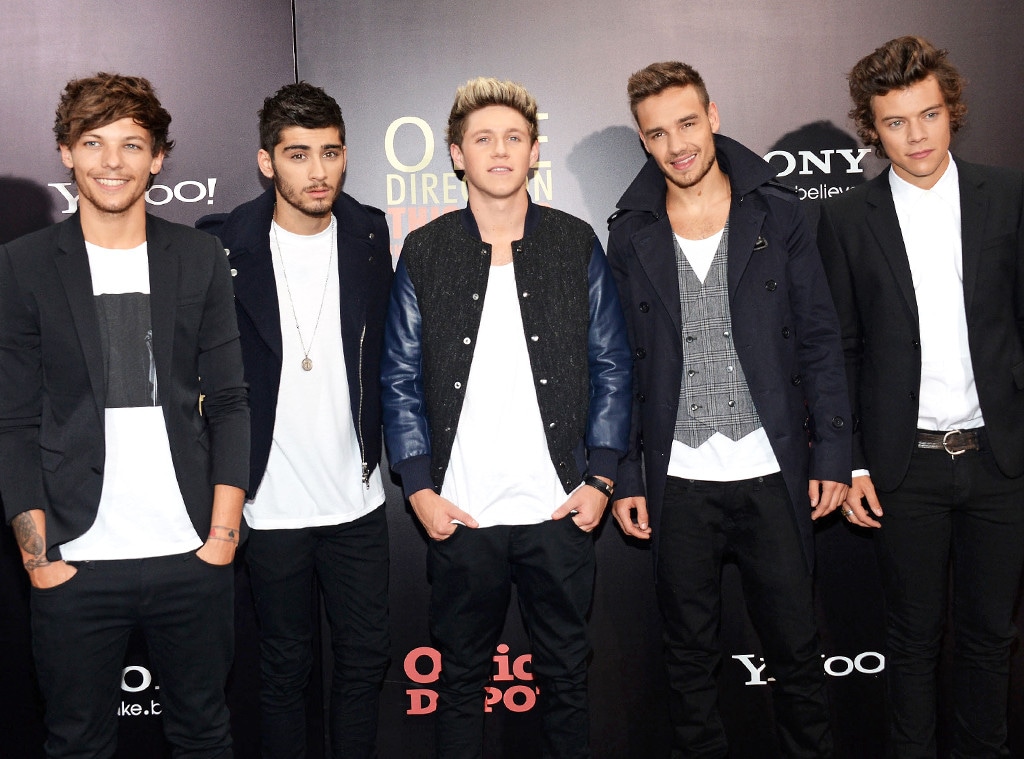 Jamie McCarthy/Getty Images
UPDATE: A spokesperson for One Direction tells E! News that "the primary focus of security team is fan safety."
The spokesperson can also confirm that the band's security team was concerned as fans were driving recklessly and even ran two red lights. The band even stopped at a gas station, where they then addressed their concerns with fans and asked for them to drive safely.
________
Have the 1D boys been up to no good?
Well, according to reports the boy band's entourage sped through three red lights during a night out in Perth, Australia. The band was apparently being chased by fans throughout the city; however, the local police don't seem to view that as a valid excuse for their traffic violations.
Western Australia Assistant Commissioner Nick Anticich has spoken out against the band's behavior and revealing that an official investigation is underway.
"I have been made aware of it, and I've asked our traffic enforcement group to have a look at it. We need to determine the facts and obviously if there's any evidence supporting the allegations," he told reporters.
"It's unacceptable behavior. It breaches the law and we will deal with every person in the same way," he added.
"By virtue of the fact that they are rock stars is not a license to break any laws or be any different from anyone else. One Direction they may be, but the only direction in relation to this type offending will be to the courts."
Police Minister Liza Harvey also weighed in on the matter, saying, It's an operational matter for police but I would encourage One Direction to pull their head in in Western Australia and set an example for their predominantly young fans."
She added, "It's a clear message for everyone who uses our roads. We have really strong legislation in this state and that applies to everybody who visits here. We extend a warm welcome [to One Direction] but when you're here we expect you to apply the same standards that we apply to our community."
The band members were whisked away after they landed via private jet. The singers were on their way to their hotel and were attempting to bypass a group of approximately 15 devoted fans.