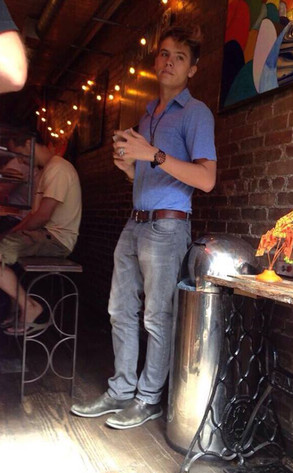 Facebook
Is former Suite Life of Zack and Cody star Dylan Sprouse's life a little less sweet?
Rumors began running rampant that the onetime child actor was in financial trouble when pictures started making their way around the Internet showing him working as a host at a New York City restaurant.
However, the 21-year-old insists such speculation couldn't be further from the truth and took to his Tumblr page to explain his new gig.
"To clear up the air (which is admittedly pretty rude), I did not take this job because I 'lost all my money,' I am finacially secure," Sprouse wrote.
He then pointed out that he "took this job as a way to primarily feed my over bountiful video game addiction."