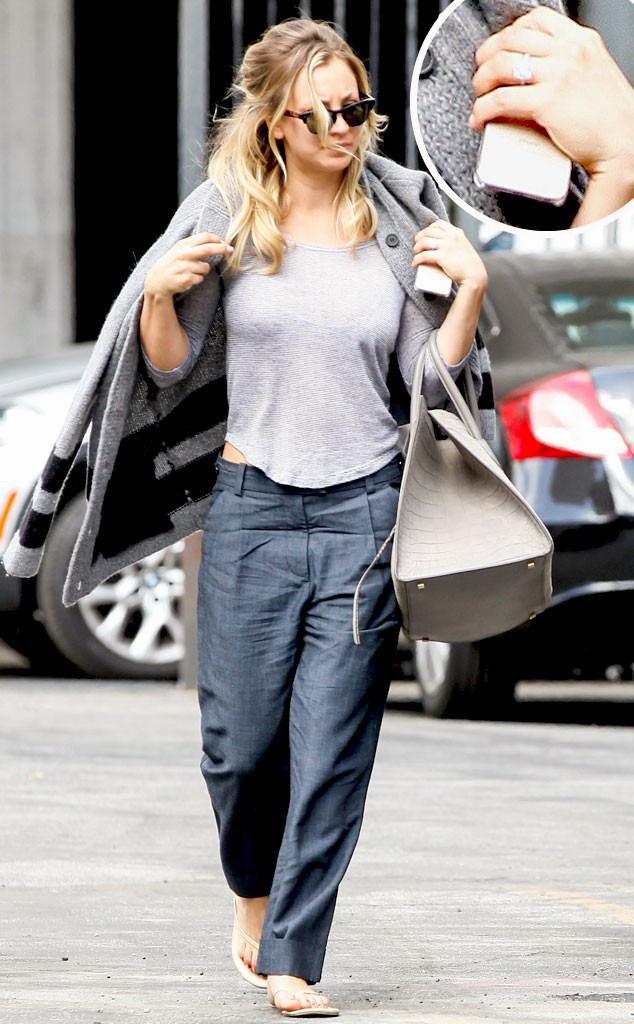 AndraViak/AKM-GSI
Is Kaley Cuoco officially off the market?
Well, not so fast. The Big Bang Theory actress was seen running around a Los Angeles set wearing a massive diamond sparkler around her wedding ring.
And while things have been getting serious in her relationship with tennis star Ryan Sweeting, it could be that the bling is just for her upcoming role.
But let's investigate further, shall we?
The blond actress has been cast as the lead in the future flick The Wedding Ringer—a comedy centered around a loner who hires a stranger to pose as the best man at his wedding.
Cuoco could undoubtedly be sporting the gorgeous accessory for her bride-to-be character, but she could also not-so-subtlety be hinting that she and Sweeting are about to walk down the aisle themselves.