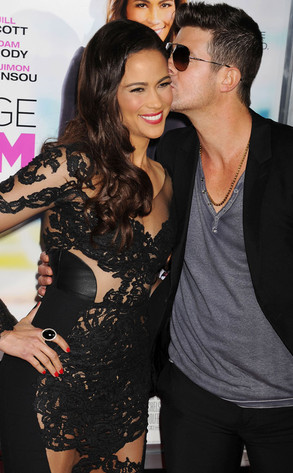 Jeffrey Mayer/WireImage
Who can blame Robin Thicke for wanting to plant a wet one on his wife?!
After all, Paula Patton looked simply stunning at the Hollywood premiere of her new movie, Baggage Claim.
Decked out in a semi-sheer form-fitting black number, the 37-year-old actress was all smiles as Thicke cozied up to her on the red carpet.
Earlier in the day, Patton sat down with E! News to chat about the film and, of course, all the talk surrounding Miley Cyrus' VMA performance with her hubby.