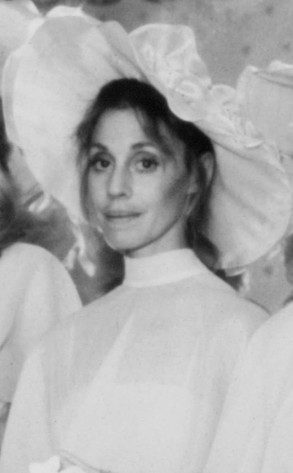 Michael Ochs Archives
Marta Heflin, who was known for her roles in film, television and on Broadway, died on Sept. 18 after a long illness, according to a paid obituary in The New York Times. She was 68.
She frequently worked with director Robert Altman, including the comedy musical A Perfect Couple, A Wedding and Come Back to the Five and Dime, Jimmy Dean Jimmy Dean. She starred alongside Barbra Streisand in A Star is Born.
A versatile performer, her roles on Broadway included Fiddler on the Roof, Hair and Jesus Christ Superstar. She performed cabaret frequently at New York City nightclubs.
Broadway: Fiddler on the Roof, Hair, Jesus Christ Superstar, Come Back to the Five and Dime, Jimmy Dean Jimmy Dean (and film - See more at: http://www.legacy.com/obituaries/nytimes/obituary.aspx?n=marta-heflin&pid=167109715#fbLoggedOut