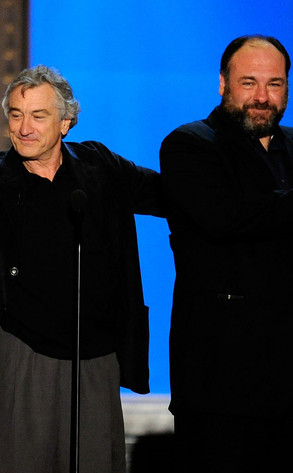 Michael Caulfield/WireImage
HBO's Criminal Justice has found a new leading man in the form of Robert De Niro, who will step in for the late James Gandolfini. The network confirmed De Niro's casting to E! News on Wednesday, Sept. 25.
The seven-part miniseries was given the greenlight in May, just one month before the Sopranos star died of a heart attack at age 51.
Criminal Justice is based on the 2008 BBC series by Peter Moffat. It tells the story of attorney Jack Stone (De Niro) who bites off more than he can chew when he agrees to represent a Pakistani man accused of murdering a one night stand.