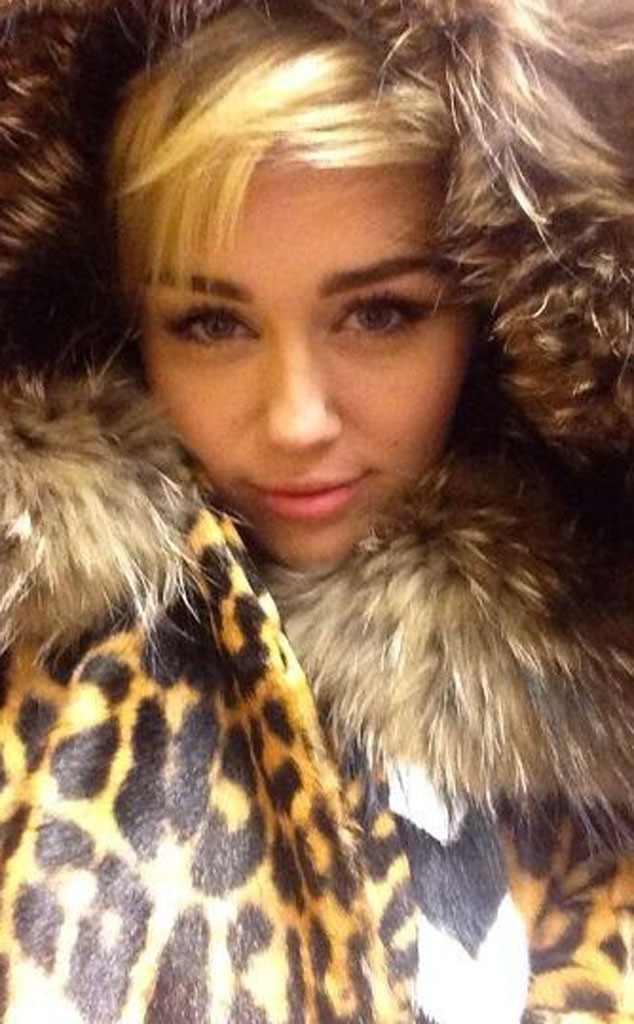 Twitter
Sorry, y'all—Miley Cyrus can't be naked all the time!
The 20-year-old "Wrecking Ball" singer tweeted a cute picture of of herself all bundled up in a (presumably fake) fur coat on Wednesday, Sept. 25. The leopard print jacket looked soft and snuggly, as did the trim on the hood pulled up around Miley's face. She captioned the pic simply, "You supposed to be with a snow bunny."
In another not-quite-a-selfie shot, the Queen of Twerk pulls a Miley (tongue out, obviously!) while a friend puts up bunny ears behind her. Wearing multiple chains and oversized heart shape earrings, she writes that she hearts KTZ Official, a popular clothing label in the hip-hop community, for sending along "all my gooooodies."