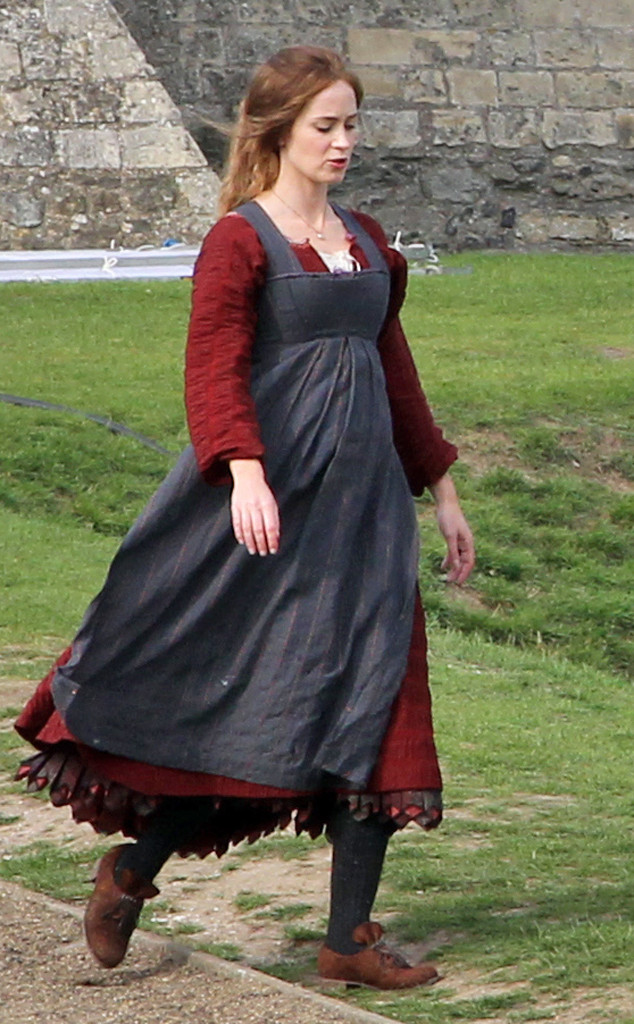 Splash News
Emily Blunt isn't letting pregnancy slow her down.
The 30-year-old actress, who's expecting her first child with hubby John Krasinski, was snapped hard at work on the set of her upcoming movie Into the Woods recently.
Dressed in costume (red dress, blue apron, dark tights and shoes), the baby-bumpin' Brit beauty was spotted walking around the outdoor U.K. set in between takes. Blunt will play the Baker's Wife in the highly anticipated movie adaptation of Stephen Sondheim's Broadway musical of the same name.