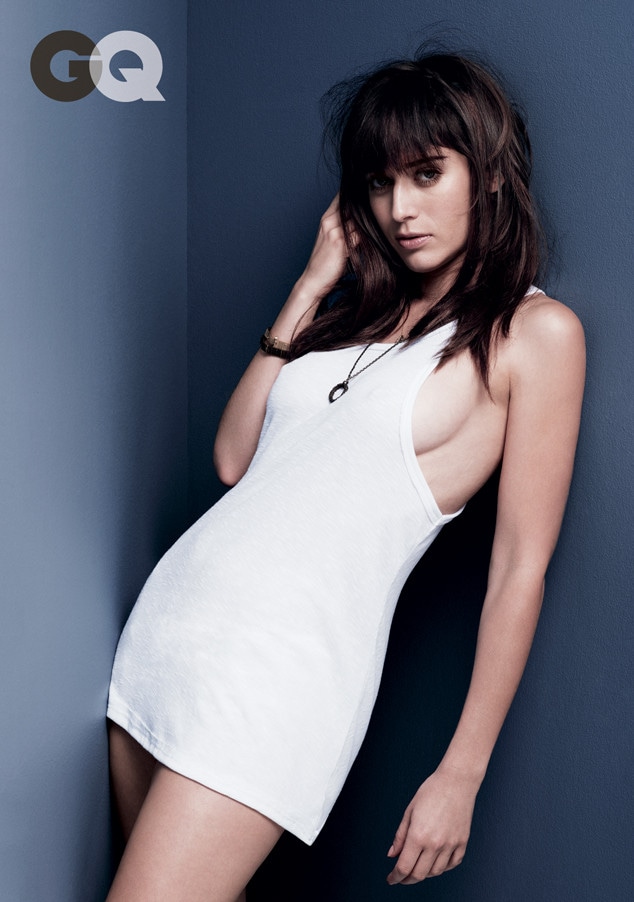 Steven Pan/GQ
Lizzy Caplan is taking sex, and lots of it!
The Masters of Sex actress is opening up to GQ about her provocative new Showtime series and revealing some interesting tidbits about her own sex life. And believe us, she didn't hold back.
"If you watch Masters of Sex, you will score chicks," Caplan, who plays a researcher studying human sexuality in the new show, tells the mag. "This is everything your readers need to know. I know that the show will be equally relevant to men and women, if for no other reason: tits!"
As for what she's learned from the show, Caplan continued, "They basically figured out that the female body is far better equipped for sex than the male body. Women can have multiple orgasms; men cannot. They're actually the sexual athletes, not the men."
Caplan acknowledges that there are still double standards when it comes to sexuality. "If a woman said to me, 'Hey missy, you look like ménage à trois material,' yes, I would find that flattering," she admits. "If a man said that to me, I would be offended. It's a double standard."
So what does Caplan think about making out on the first date? She dished, "There's nothing more offensive than when a guy only uses half of his tongue on the first date. For what? Unclear. Just use all of your tongue whatever you do on the first date."