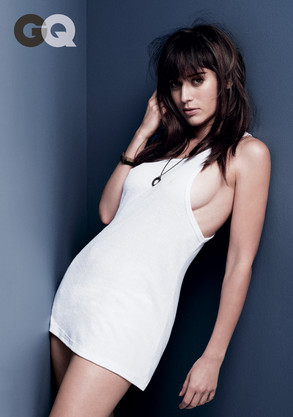 Steven Pan/GQ
Lizzy Caplan is taking sex, and lots of it!
The Masters of Sex actress is opening up to GQ about her provocative new Showtime series and revealing some interesting tidbits about her own sex life. And believe us, she didn't hold back.
"If you watch Masters of Sex, you will score chicks," Caplan, who plays a researcher studying human sexuality in the new show, tells the mag. "This is everything your readers need to know. I know that the show will be equally relevant to men and women, if for no other reason: tits!"