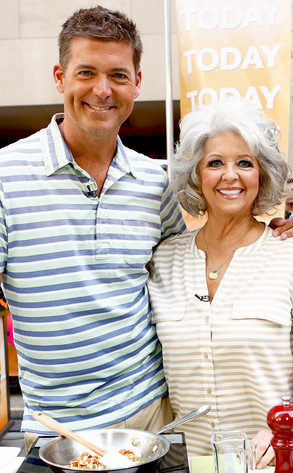 Peter Kramer/NBC/NBC NewsWire via Getty Images
It's been a rough summer for Paula Deen, but it seems there may be a light at the end of the tunnel for the beleaguered celebrity chef.
"She's doing really fantastic,'' Deen's eldest son said during an appearance on the Today show this morning while promoting his new book Jamie Deen's Good Food. "We've gotten tremendous love and support, and of course we would just do anything for mom. It's been an interesting summer for us, but we've been through challenges as a family before, and we're going to be fine.''
The 66-year-old celebrity chef most recently made her first public appearance earlier this month at the Metro Cooking & Entertaining show in Houston following her infamous N-word scandal this summer.