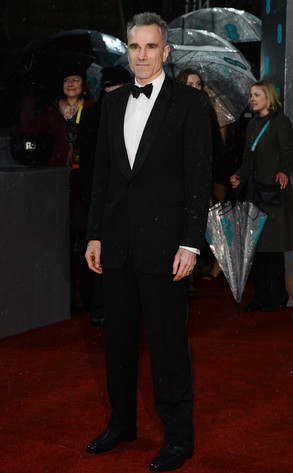 Ian Gavan/Getty Images
Daniel Day-Lewis has effectively played a wide range of characters (Three Oscars. Hello!), so why not James Bond, right?
Well, he would certainly get William Boyd's vote.
The British author, who just wrote the latest 007 book Solo, believes the Lincoln actor would be an ideal candidate if they ever turned his novel into a movie.
"He actually resembles the Bond that [007creator Ian] Fleming describes in the books," Boyd told reporters during a book signing in London on Wednesday regarding Day-Lewis, the BBC reports. "That's someone who looks like the American singer-songwriter Hoagy Carmichael—a tall, lean, rangy, very dark-haired, good-looking man."