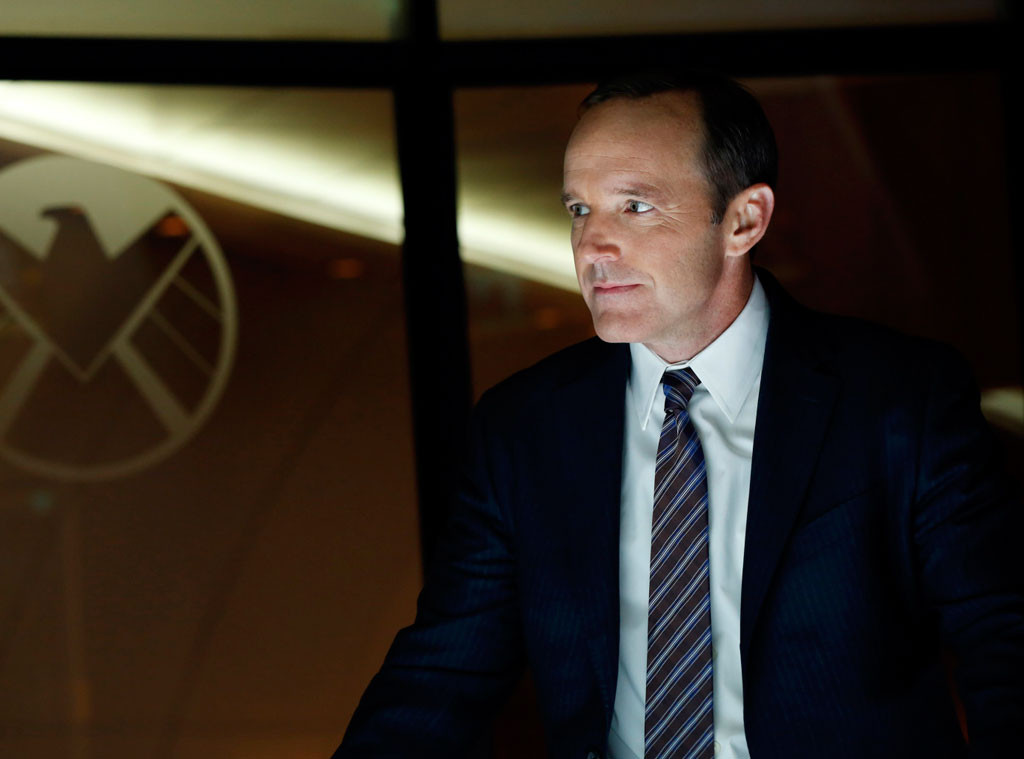 That'll do, Joss. That'll do.
Marvel's Agents of S.H.I.E.L.D., ABC's new drama from TV (and film) mastermind Joss Whedon, opened to very strong numbers on Tuesday night. In fact, it was TV's best drama debut in four years, since ABC's remake of the sci-fi series V.
Almost 12 million people (11.9 million officially) tuned in to watch Agent Coulson (Clark Gregg) and his gang of misfits take down a science experiment gone awry. In the coveted 18-49 demo, S.H.I.E.L.D. scored a 4.6, which was enough to take down juggernaut NCIS (3.4).
However, NCIS' season premiere brought in more viewers than S.H.I.E.L.D. (19.4 million) up from the season 10 finale (18.8 million) but down 17 percent from the season 10 premiere episode.
The network that took the biggest hit against the mighty S.H.I.E.L.D. was Fox, with all four comedies, from Dads to The Mindy Project, across the board dropping from last week's episodes.
Meanwhile, at NBC, The Voice continues to bring in solid ratings, with 14.1 million people tuning in for more blind auditions.
The expectations for S.H.I.E.L.D. were through the roof, but Whedon and Co. met it head on and managed to pull out big premiere ratings. 84 percent of you voted to Save It in last night's poll, so hopefully S.H.I.E.L.D. will continue to soar.