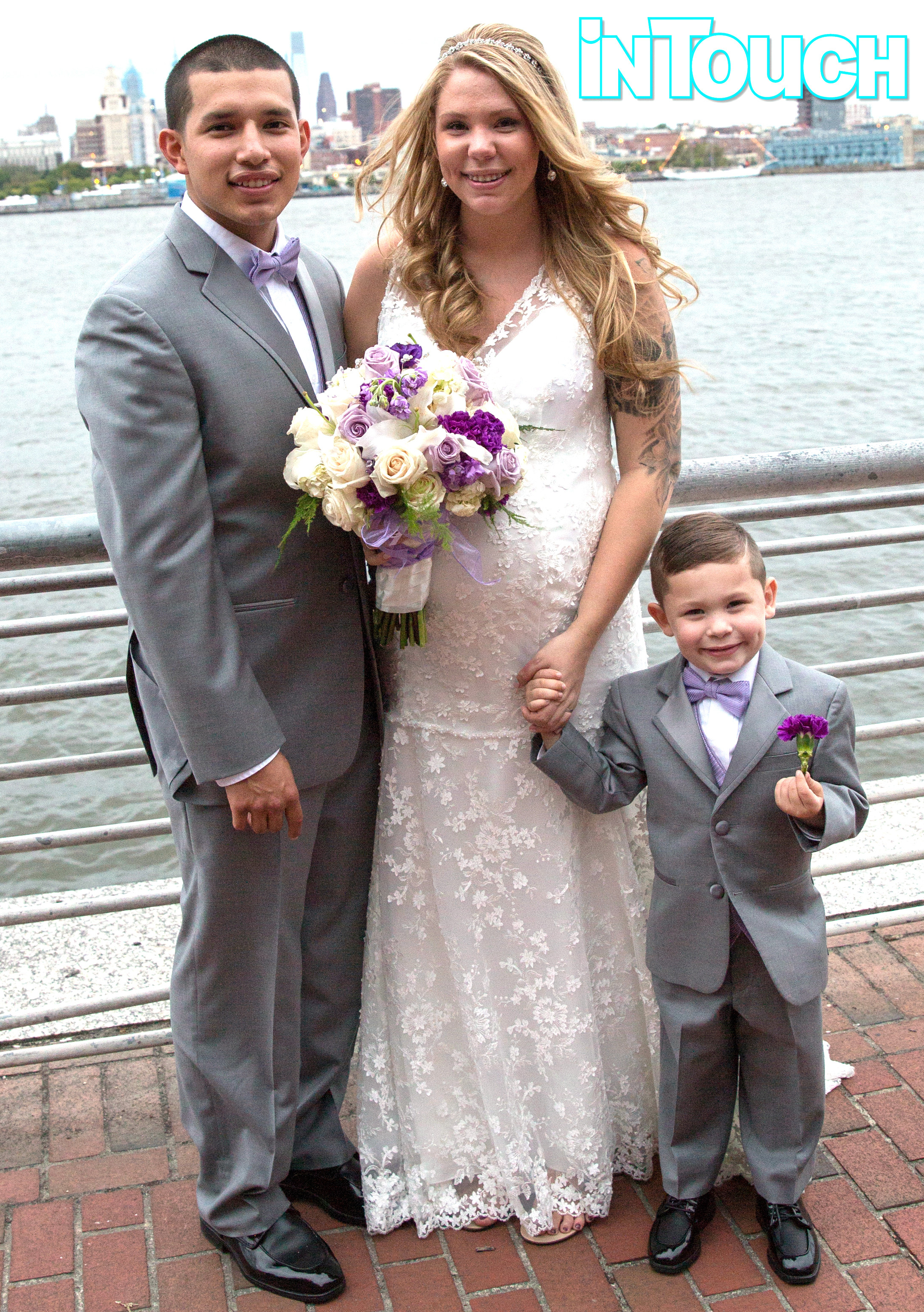 Courtesy of in Touch
Kailyn Lowry is a married woman—again!
The 21-year-old Teen Mom 2 star tied the knot with Javi Marroquin in front of friends and family on Saturday at Adventure Aquarium in Camden, N.J.—and here are the first pics of the newlyweds, courtesy of In Touch Weekly.
This was actually a repeat performance for the happy couple: Kailyn and Javi made things official about a year ago, quietly swapping vows at a Pennsylvania courthouse before the groom had to report back to Air Force duty. We heard back in January that they were planning a big fall wedding.
And indeed they were!