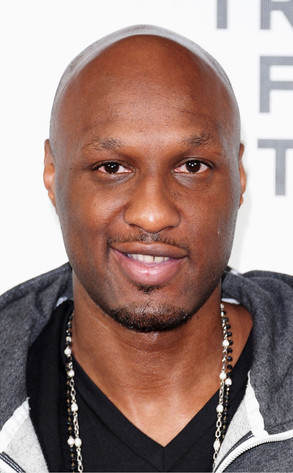 Michael Loccisano/Getty Images
It's been a long time (almost three months to be exact) since Lamar Odom has shared his thoughts with the Twitterverse and fans have been eagerly waiting to hear from him.
Well, the time has finally come.
The NBA star tweeted, "Seeing the snakes" tonight, making it Odom's first post since his arrest drama and the news that there's trouble with his marriage to Khloé Kardashian Odom went public.
And if you're wondering what "snakes" he's referring to, Odom clears it up. "Won't continue 2 speak on this but I have got 2 let this out real quick. I have let this man and many others get away with a lot of shit. He wasn't there 2 raise me. He was absent ALL of my life due to his own demons. My mother and grandmother raised me. Queens raised me.