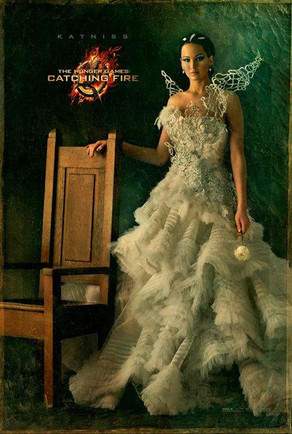 Lionsgate
Turns out, Jennifer Lawrence has more in common with her Hunger Games character Katniss Everdeen than we first thought.
"It's hard to say you identify with someone who's facing life and death and war," she explains in the November issue of Empire magazine (as reported by Digital Spy). "It's not like, 'Oh my God that's, like, totally how I feel.'"
"But there is the connection in that she doesn't feel like just part of the town anymore," she continues. "Now everyone treats her as a celebrity...Whereas she still feels like she's part of them."
Makes sense, considering Lawrence catapulted to superstardom after landing the highly coveted role in the film franchise and continued to quickly achieve critical acclaim after starring alongside Bradley Cooper in Silver Linings Playbook.