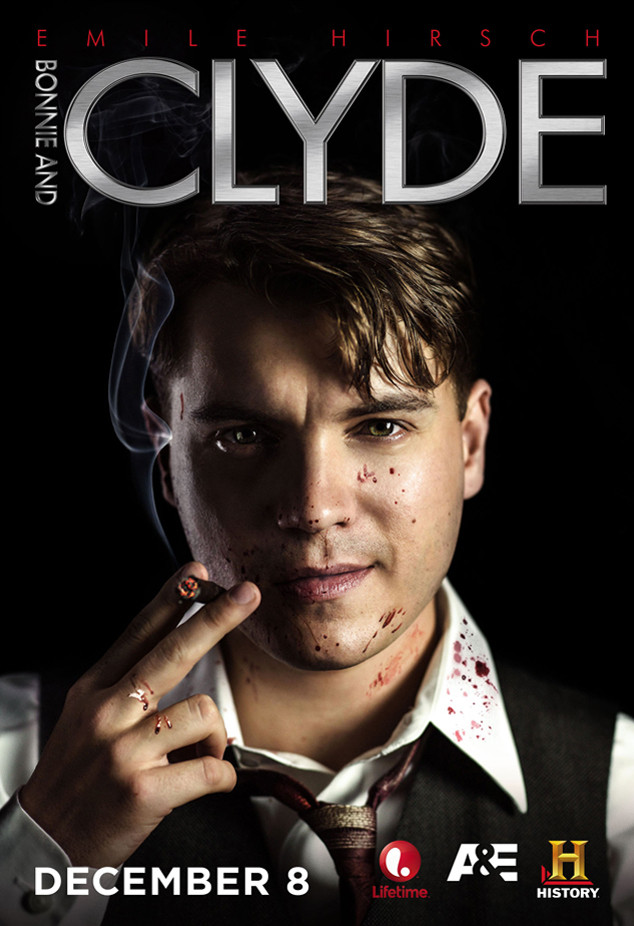 A&E
"You don't mess with Bonnie and Clyde!"
The epic tale of Bonnie Parker and Clyde Barrow, the notorious couple whose crime spree captured the nation's interest in the '30s, comes to TV with The History Channel, Lifetime and A&E's joint miniseries Bonnie & Clyde, starring Into the Wild's Emile Hirsch and The Borgias' Holliday Grainger as the titular duo. Oscar winners William Hurt and Holly Hunter also star in the four-hour series
Though you'll have to wait until Dec. 8 to see Hirsch and Grainger in gangster action, we've got your exclusive first look at the miniseries' artwork! Plus, we've got the first action-packed trailer for the TV event centering on the outlaw lovers...