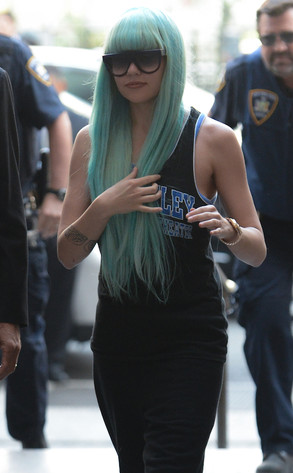 Ray Tamarra/Getty Images
It may be awhile before we see Amanda Bynes.
The troubled actress was supposed to appear in court today for her DUI case stemming from her April 2012 arrest when she hit a police car with her BMW, but did not appear as scheduled.
Her attorney Richard Hutton tells E! News he made a technical request to the court today to raise doubts regarding Bynes' mental capacity, claiming the 27-year-old star cannot fully comprehend the legal proceedings.
Hutton says the judge would then refer the case to the mental health court, although the case remains criminal in the interim.