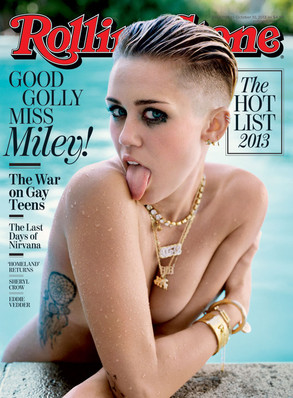 Rolling Stone Magazine
Miley Cyrus toed the line between sexy and skanky when she sang "We Can't Stop" and "Blurred Lines" at the MTV Video Music Awards in late August. Though it proved to be a divisive performance, the 20-year-old pop star has no regrets about her duet with Robin Thicke. In fact, what viewers saw was a watered-down interpretation of what Cyrus had originally envisioned.
"Honestly, that was our MTV version," she says in the Oct. 8 issue of Rolling Stone. "We could have even gone further, but we didn't. I thought that's what the VMAs were all about! It's not the Grammys or the Oscars. You're not supposed to show up in a gown, Vanna White-style. It's supposed to be fun!"