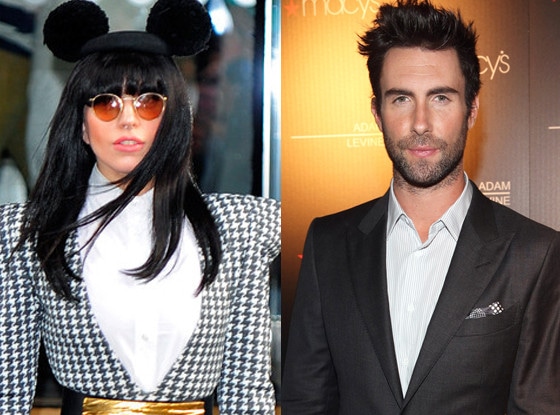 Keith Hewitt/FilmMagic, Christopher Polk/Getty Images for Adam Levine Fragrances
When it comes to his supposed Twitter feud with Lady Gaga, it appears Adam Levine is picking up where they left off.
If you recall, the Maroon 5 frontman seemed to take a dig at Mother Monster last Friday when he tweeted, "Ugh..recycling old art for a younger generation doesn't make you an artist. It makes you an art teacher," followed by, "I unabashedly love writing and performing pop music for both myself AND everyone around me. That's it. It doesn't need any extra sauce."
Believing the tweets were directed at her, Gaga snapped back the next day, writing, "uh oh guys the art police is here."
Now, three days later, Levine has piped in again, tweeting this morning, "by the way, im NOT an artist. i sing in a band and i make music with my friends."
He then added, "while we're at it we should call the grammar police," apparently a reference to the fact that Gaga used the word "is" and not "are" in her tweet on Saturday regarding "the art police."
It's believed that Levine's initial criticism was tagged to the 27-year-old pop star's "Applause" music video, which features a number of famous works of art, including the 1957 film The Seventh Seal and Sandro Botticelli's 1486 painting, The Birth of Venus.
So far, Gaga has not responded again.