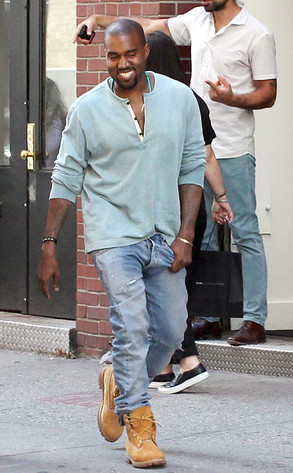 www.splashnews.com
UPDATE 11/7/13: Kanye West attorney Blair Berk entered a not guilty plea on her client's behalf.
________

Kanye West doesn't intend on paying for a mistake he insists he didn't make.
A paparazzo has sued the rapper for damages, claiming he was injured when West shoved him to the ground at Los Angeles International Airport when he approached West to snap a picture outside the Tom Bradley International Terminal.
In court documents filed Friday in response to the assault and battery lawsuit filed by Daniel Ramos, West's attorney states that the plaintiff doesn't deserve a penny because he hasn't "been damaged in any amount whatsoever."
It was Ramos who "willfully and wrongfully caused [West] to reasonably believe his safety was in danger," the filing states.