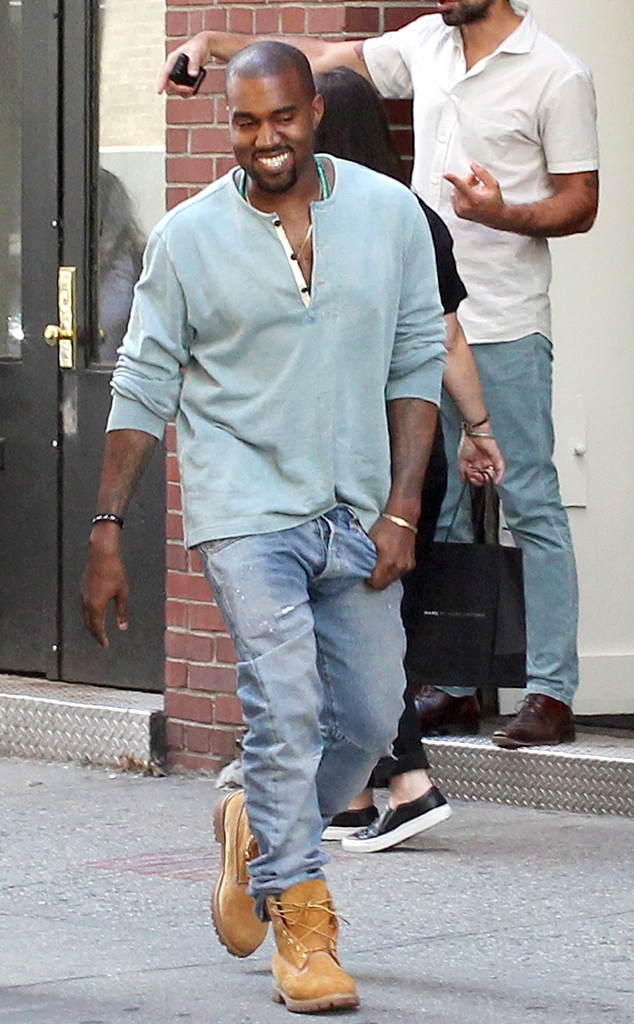 www.splashnews.com
UPDATE 11/7/13: Kanye West attorney Blair Berk entered a not guilty plea on her client's behalf.
________

Kanye West doesn't intend on paying for a mistake he insists he didn't make.
A paparazzo has sued the rapper for damages, claiming he was injured when West shoved him to the ground at Los Angeles International Airport when he approached West to snap a picture outside the Tom Bradley International Terminal.
In court documents filed Friday in response to the assault and battery lawsuit filed by Daniel Ramos, West's attorney states that the plaintiff doesn't deserve a penny because he hasn't "been damaged in any amount whatsoever."
It was Ramos who "willfully and wrongfully caused [West] to reasonably believe his safety was in danger," the filing states. 
West's filing further argues that he acted in self-defense and was provoked by Ramos' "unlawful and wrongful conduct."
In the lawsuit he filed last month, Ramos charges that he was one of a number of paparazzi hanging around outside the terminal to wait for famous faces and that all he did was approach West and ask, "Can we talk to you?" when the rapper pounced.
The Yeezus artist "suddenly attacked, punching [the plaintiff] and attempting to wrestle the camera from" his hands," the suit alleges.
Ramos' attorney, Gloria Allred, tells E! News, "We think that his defenses are ludicrous and contrary to what the video shows. We are looking forward to going to court and seeing Mr. West trying to prove his response in a court of law."
West is facing misdemeanor charges of battery and attempted grand theft stemming from the airport incident. Arraignment is scheduled for Oct. 10.
In the meantime, the new dad isn't letting a couple of legal issues keep him from enjoying life: He and Kim Kardashian enjoyed date night at Hakkasan in L.A. on Friday and Kim posted a pic on Sunday of the two of them hanging out with Sean "Diddy" Combs, Oprah Winfrey and Jimmy Iovine.
Your usual weekend mogul crowd, no big deal.
—Reporting by Claudia Rosenbaum