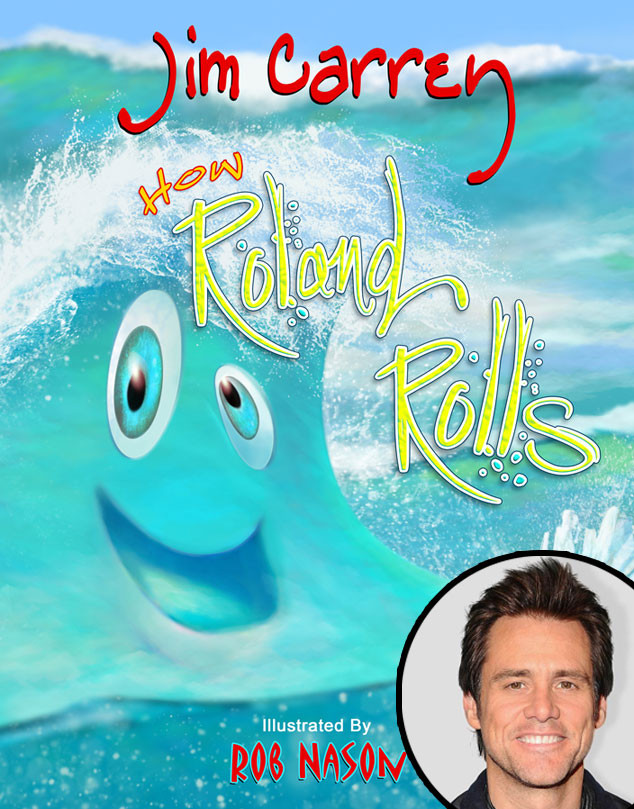 Some Kind of Garden Media; Film Magic
Jim Carrey can bring on the laughs, but now he wants to teach kids a life lesson—through a children's book!
The legendary actor, who is currently shooting Dumb and Dumber To, is releasing his first self-published inspirational children's book titled How Roland Rolls, hitting stores tomorrow.
According to Carrey, the 64-page book is "a story about a wave named Roland who's afraid that, one day, when he hits the beach, his life will be over. But when he gets deep, he's struck by the notion that he's not just a wave—he's the whole big, wide ocean! It shows humanity's interconnectedness through the metaphor of a wave in the ocean."