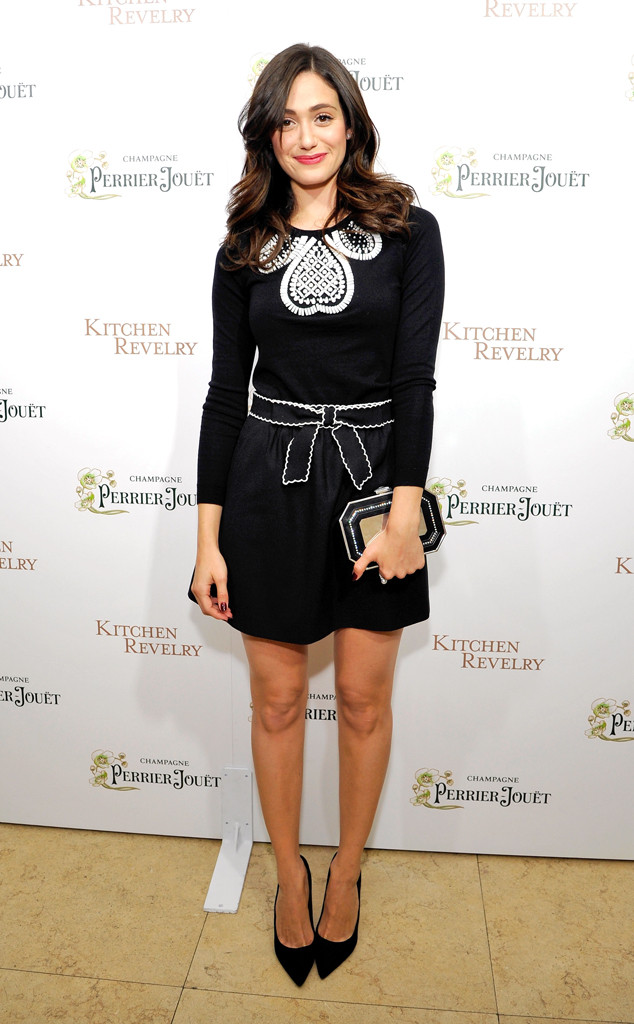 John Sciulli/Getty Images
Emmy Rossum is one busy fashionista.
The Beautiful Creatures star recently hit up some of the biggest events at New York Fashion Week, including DKNY's star-studded birthday bash (where she danced alongside Rita Ora and Iggy Azalea during their celebratory performance), and major shows like Monique Lhuillier and Tory Burch.
So when we spotted the actress front row at Tory Burch, we had to get the scoop: How does she stay oh-so-stylish, even with a jam-packed schedule?
Hint: She starts every look with three basic pieces. Who knew it could be so simple?
Read on to catch Emmy's three rules for staying effortlessly chic this fall.
Here's what she shared: