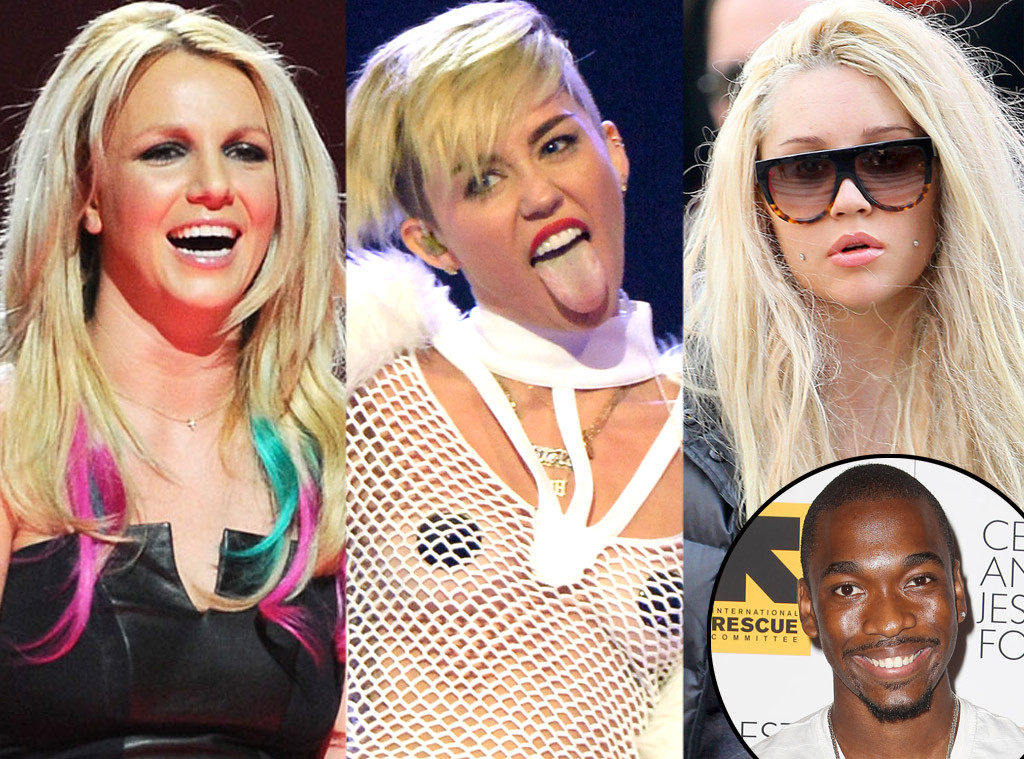 Getty Images; Amanda Schwab/Startraksphoto.com
Jay Pharoah knows funny.
So when the Saturday Night Live comedian was asked by E! News' Catt Sadler about whether he'd choose Britney Spears or Miley Cyrus to be a part of his dream sketch, he explained that the decision is a "no-brainer."
"Both of them," Pharoah told us at the iHeartRadio Music Festival in Las Vegas, and also brought another celeb into the mix, "and Amanda Bynes. I'll take all three of them on a field trip through the hood."
Related:
Jay Pharoah Talks Miley, Britney and Amanda
That would be interesting to see, don't you think? (Jay, make it happen.)
The 25-year-old also gave his two cents on Justin Bieber's budding bromance with undefeated boxer Floyd Mayweather (he's just as surprised as the rest of us, but it did give him an idea).
"I don't know where it evolved from, but they hangin' out with Lil Wayne, too," he told E! News.
"They need to come out with a group called The Little Rascals. That would be totally great. I would love to see that. And Lil Wayne, he would be Buckwheat. And Alfalfa would be Justin Bieber. And Floyd Mayweather would be…Stymie? That the other black one? He'd have to be the other black kid. And they'd have to get One Direction in there as well. That's the new Little Rascals."
Tune in to E! News for more celeb interviews, weeknights at 7 p.m.  and 11:30 p.m.