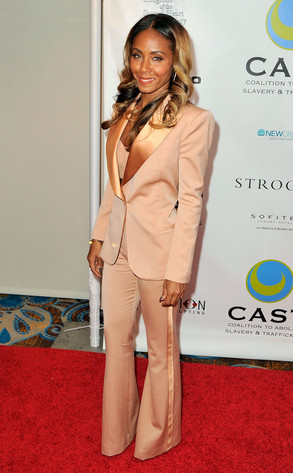 Jerod Harris/WireImage
With age, comes wisdom.
Jada Pinkett Smith seems to be a prime example of the adage.
The actress and mother turned 42 last week and shared her thoughts about getting older on her Facebook account.
The generally candid star revealed that throughout the years she's had her fair share of struggles and has even suffered from "many addictions, of several kinds."
"What I learned about myself is this, when I was younger I was not a good problem solver, meaning I had a very difficult time with dealing with my problems in life," she explained.