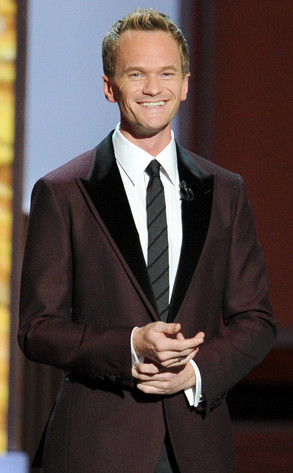 Kevin Winter/Getty Images
It looks like that intervention worked!
Of course, that's not necessarily a good thing.
Just one day after overseeing the 2013 Emmys, which included a humorous sketch of his How I Met Your Mother costars' efforts to help him overcome Excessive Hosting Disorder, Neil Patrick Harris posted a tweet that seems to suggest he may be cured.
"Emceeing the Emmys was fun, but I'm sure glad it's over. Looking forward to not hosting anything for a long time," he wrote.