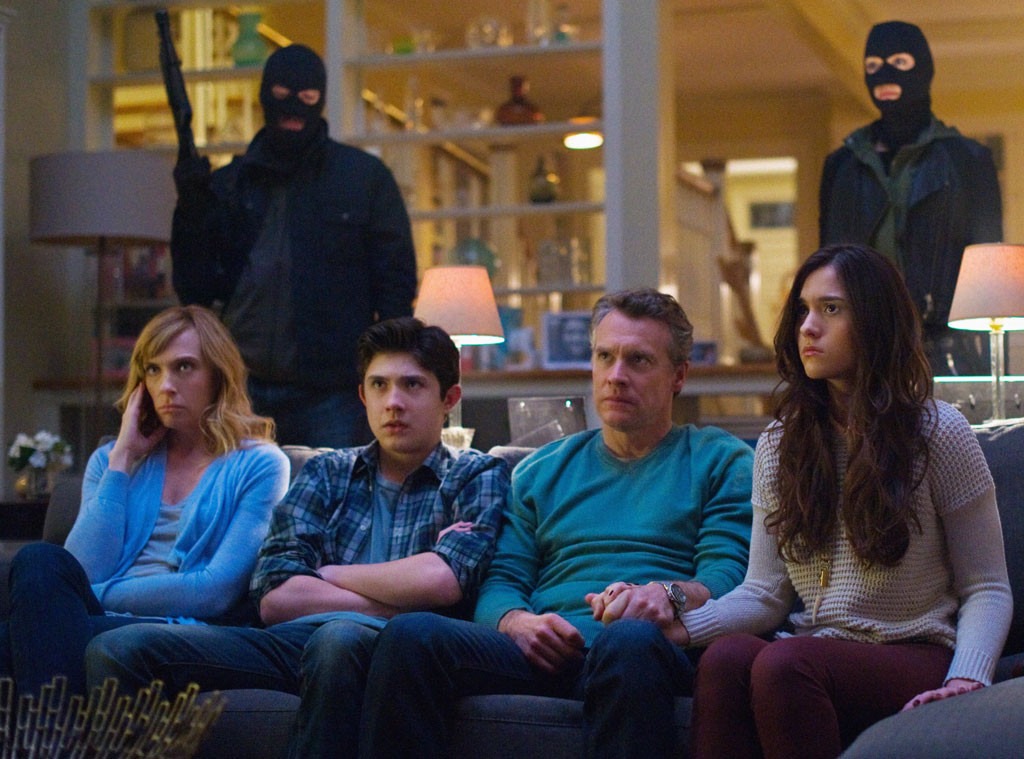 Nicole Rivelli/CBS
Will you let CBS' new drama Hostages keep you captive each week?
Hostages, which will have an uninterrupted 15-episode run, premiered tonight with a gripping pilot episode that was exciting enough for us to make the Toni Collette-led series one of our top five favorite new shows of the fall.
We were introduced to Dr. Ellen Sanders (Collette), a top Washington, D.C., surgeon who is scheduled to operate on the president of the United States. Ellen and her family are taken hostage by rogue FBI agent Duncan Carlisle (Dylan McDermott), who has his own mysterious reasons for forcing Ellen to murder the president mid-surgery. And of course, everyone in that house, from the husband (Tate Donovan) to the team keeping them captive has their own secrets.
Watch:
Dylan McDermott Bound to "Hostages"
So what comes next? For those wondering where the series can go if the family is stuck in the house, the showrunners insist that's not how it's going to play out. Rick Eid, executive producer of Hostages, told reporters at the Summer TCA press tour that the family will definitely venture outside the house.
"We'll see pretty quickly in episode two that the family is back to their normal lives," Eid said. "This is not a family trapped in their living room for an entire season. We have a lot of ideas where season two can go." 
What did you think of Hostages? Will you keep tuning in or should CBS sink it?
Hostages: Save or Sink It