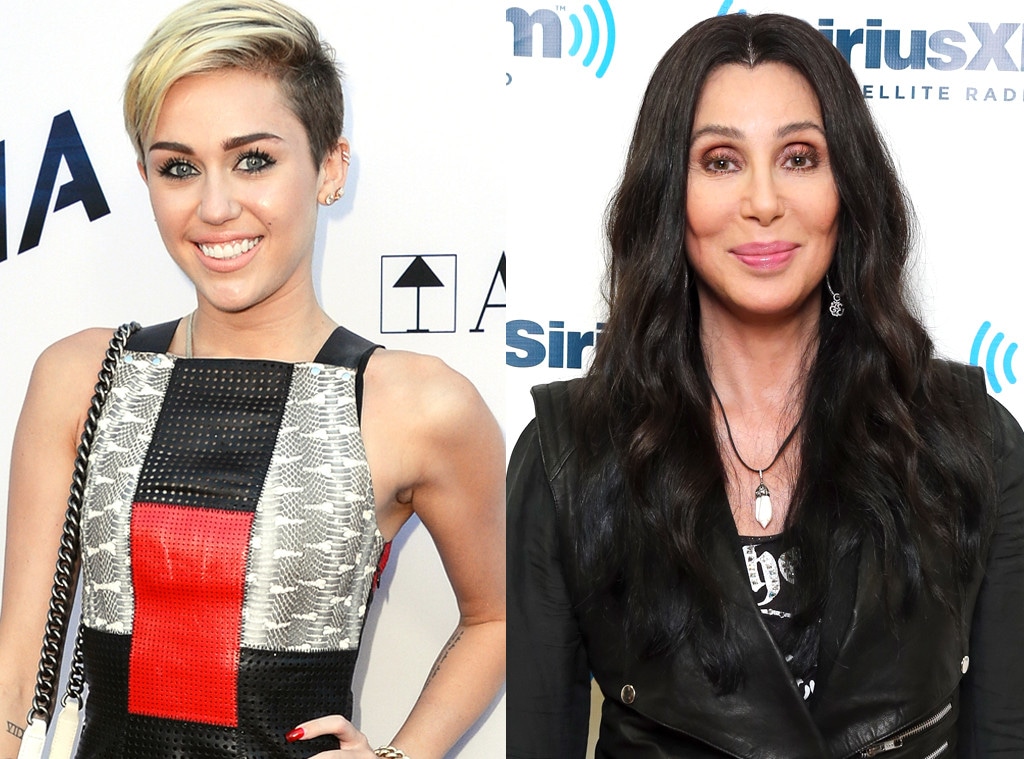 Getty Images, Invision/AP
It's a good thing Cher backtracked on that Miley Cyrus diss.
On Today Monday, the 67-year-old diva performed "I Hope You Find It"—a song originally featured on the soundtrack for The Last Song in 2010. (Yes, you remember that's the movie where Miley and ex- fiancé Liam Hemsworth first met and fell in love.)
"I Hope You Find It" is also featured on Cher's upcoming 26th album Closer to the Truth. And while she initially said Miley, 20, needed to "do better" than her twerktastic performance at the 2013 MTV VMAs, she later changed her tune.
On Wednesday, Sept. 18, the Cher tweeted that she was "ashamed" of criticizing her "fellow artist," calling Miley a "brilliant performer."
She made sure to clarify this was "Not an apology" for her opinion, but rather a "reminder that if I don't practice my principles I [lose] them."
See? It's all good, y'all.
(Today and E! are both part of the NBCUniversal family.)