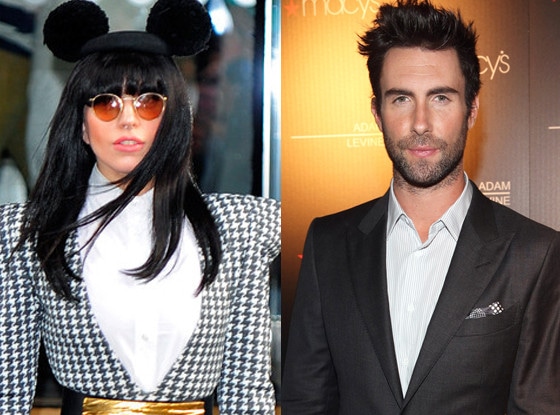 Keith Hewitt/FilmMagic, Christopher Polk/Getty Images for Adam Levine Fragrances
No "Applause" for Lady Gaga? Adam Levine has used Twitter to wage war on MTV and FOX News in the past, but this time, he appears to be going after Mother Monster.
"Ugh..recycling old art for a younger generation doesn't make you an artist. It makes you an art teacher," the Maroon 5 frontman tweeted on Friday, Sept. 20.
Levine, 34, added, "I unabashedly love writing and performing pop music for both myself AND everyone around me. That's It. It doesn't need any extra sauce."
Though the Voice coach didn't mention Gaga directly, the 27-year-old pop star believed the tweets were directed at her—as did many of the musicians' fans. "uh oh guys the art police is here," Gaga tweeted on Saturday, Sept. 21.
It wouldn't be a stretch to say that Levine is criticizing Gaga. After all, in her "Applause" music video, the native New Yorker references a number of famous works of art, including the 1957 film The Seventh Seal and Sandro Botticelli's 1486 painting, The Birth of Venus.