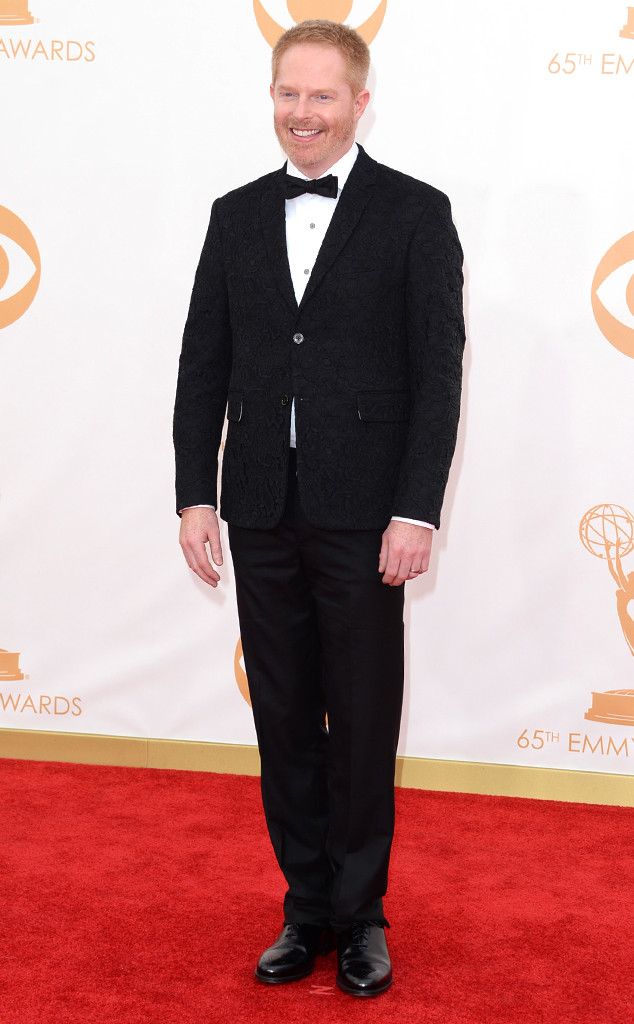 Jason Merritt/Getty Images
Who said men can't have any fashion fun?
Jesse Tyler Ferguson showed off quite the memorable look with his lace jacket while on the 2013 Emmy Awards red carpet.
"I can't rub up against anything. I'll snag it," the Modern Family actor joked to Ryan Seacrest. "I was terrified when they said lace jacket. I was like, come on, that's pushing the gay thing a little too far."
But with a little bit of time, Ferguson warmed up to the fresh look, "But it's nice, right? It's subtle."