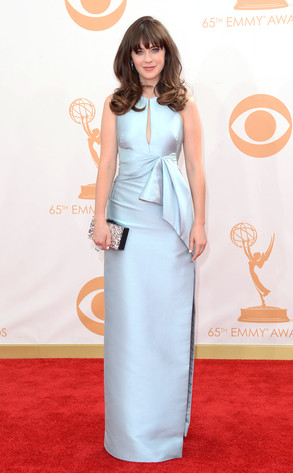 Jason Merritt/Getty Images
Why so blue?!
That was the question we were asking after Zooey Deschanel posted a photo of her face painted blue in August, which she simply captioned, "Weird job..." What exactly is going on over on New Girl's set, we wondered.
Well, now we know! On the red carpet at the 2013 Emmys, where she is presenting an award, Deschanel revealed to E! News' Ryan Seacrest why Jess' face will be oh-so-very blue in an upcoming episode of her hit series New Girl. Plus, she gave us the inside scoop on how she picked out that gorgeous blue dress...