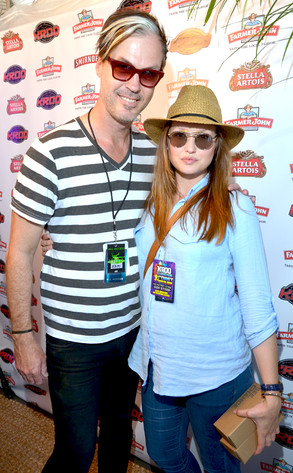 Lester Cohen/WireImage
It's a boy!
Gossip Girl star Kaylee DeFer and her boyfriend Michael Fitzpatrick welcomed a baby boy on Friday, Sept. 20.
Théodore Ignatius Fitzpatrick weighed 8 lbs., 13 oz, according to the proud papa.
"Kaylee was a rock star!!," the Fitz and the Tantrums frontman said.
Fitzpatrick was supposed to take the stage with his band on Friday, but his plans changed when DeFer went into labor, according to Us Weekly.
"Hey, San Diego, unfortunately we will not be playing at 91x fest today because FORTUNATELY there is a baby Fitz coming!" a post on the group's Facebook page read. "Thank you so much for understanding. We hope to make it up to you all soon!"