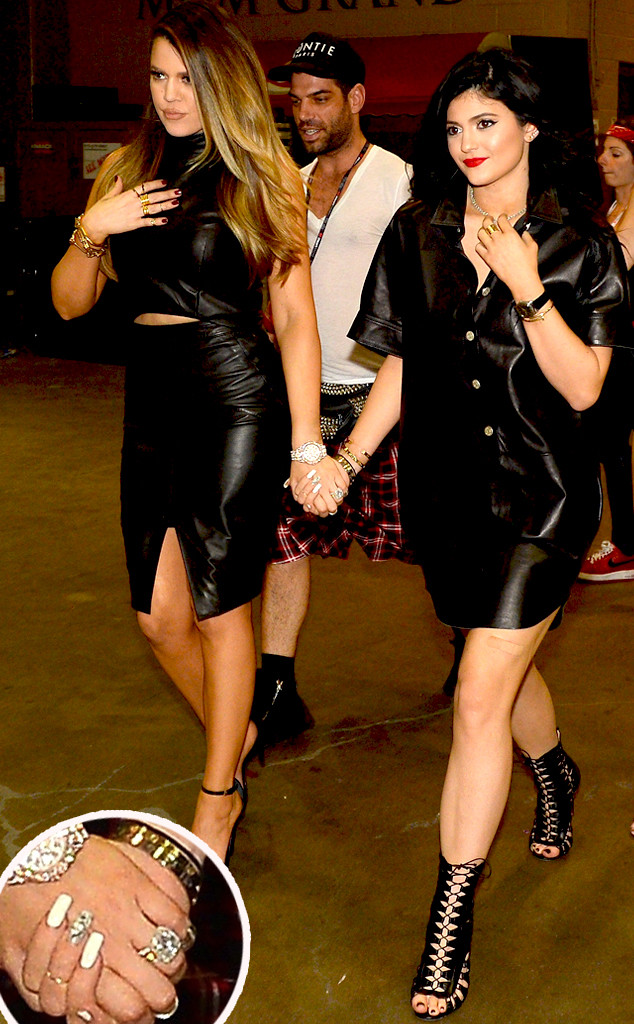 Mark Davis/Getty Images for Clear Channel
It's ladies night!
Khloé Kardashian Odom looked gorgeous as she enjoyed the iHeartRadio Music Festival in Las Vegas with her glamorous sisters Kourtney Kardashian, Kendall Jenner and Kylie Jenner on Saturday, Sept. 20.
The 29-year-old brunette beauty was rocking a tight sleeveless black leather dress with a stomach cutout and strappy black heels. She was also wearing her wedding ring.
Kendall opted for a mini black skirt, a white top and bright orange heels while Kylie wore a black leather dress (just like big sister Khlo)!