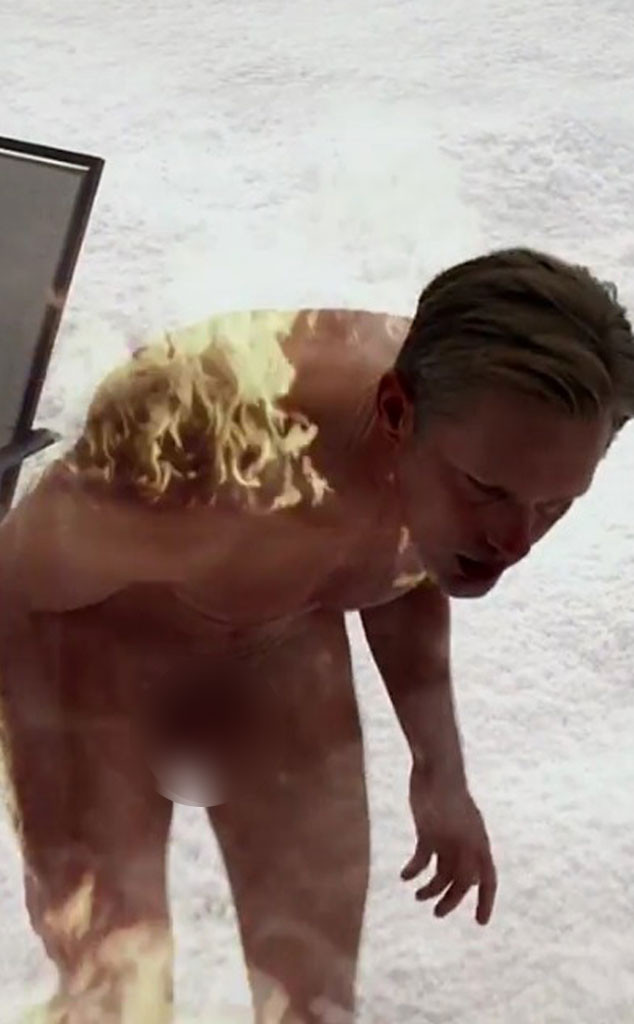 HBO
It's safe to say that True Blood fans were not expecting to see Alexander Skarsgård's full frontal exposure when Eric went up in flames during last month's season finale.
"It was never intended that way," Stephen Moyer told me yesterday at the BAFTA LA Tea at the SLS Hotel. "It was never written to have him full frontal. Alex doesn't like wearing his 'sock' or the 'sack of destiny' as we call it.'"
His sack of what?
"It's the sack of destiny that covers everything," Moyer laughed. "He doesn't like wearing those so he had one in his room that day [but] he was the one who chose not to wear it."