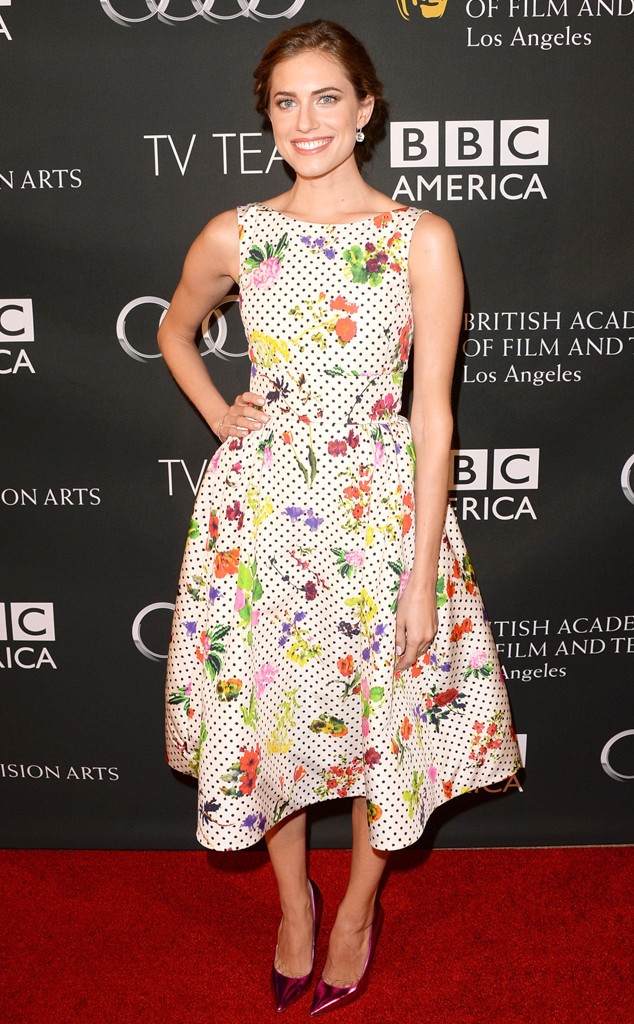 Jason Merritt/Getty Images
Allison Williams had a lot of fun looking for the perfect Emmys dress.
"I kind of considered everything," the Girls star told me at the BAFTA Los Angeles TV Tea Party. "I almost didn't want it to end. But when I met this dress I knew that we were done. I just love it. It's really classic and beautiful and it feels like me and the minute I wore it, it felt like a no-brainer.
"That's what you kind of hope for," she said. "It's like a house, a husband, it's all of those things. You hope that you know immediately."
And Williams knows she can probably enjoy a little more breakfast tomorrow, too.
"I will start with good intentions and have a smoothie and then I'll probably see a bagel and not giving too much away, my dress allows for a bagel," she said with a big smile. "So I may indulge and then it will spiral, I'm sure."
Emmys morning is usually "low-key," Williams said. "We leave plenty of time, there's a lot of music, people coming in and out. I like to have friends stop by."
But there won't be any bubbly? "There is no champagne—Diet Cokes like crazy!" Williams said. "I think there is so much Diet Coke in my system as this point, I've developed a resistance to it."
Watch:
Allison Williams' Pre-Emmy Plans