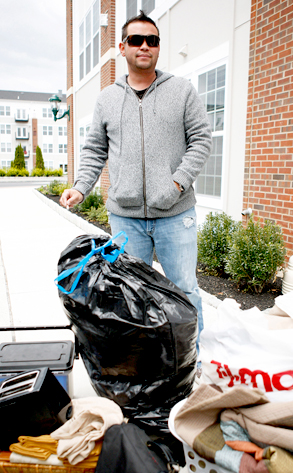 C. Watts/INFphoto.com
It's official. Jon Gosselin does not like having his picture taken.
The former Jon & Kate Plus 8 reality TV star pulled a gun on a photographer in Pennsylvania on Friday, E! News can confirm.
Jon got upset when a paparazzo followed him home from his new job as a waiter at Black Dog restaurant in Beckersville, Pa. The photographer trailed him to his isolated country cabin and began taking pictures.