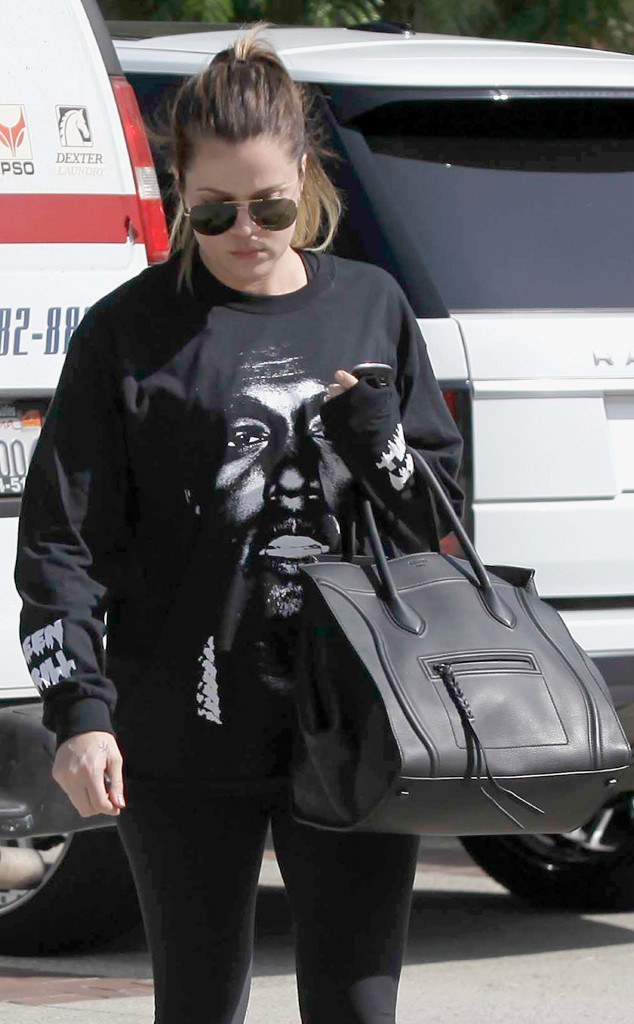 AKM-GSI
Khloé Kardashian Odom is working it out.
The 29-year-old was spotted at the Equinox gym in Los Angeles on Friday, Sept. 20.
The brunette beauty looks ready to exercise, wearing a "Yeezus" T-shirt (supporting Kanye West!), black workout pants and sunglasses. Her hair is up in a ponytail and she is carrying a large black leather bag.
But her left hand is under wraps. She is holding on to her phone with her T-shirt covering most of her fingers so it is tough to tell if she is wearing her wedding ring or not.